PIPE-FITTINGS MANUFACTURER TO TARGET KEY GLOBAL MARKETS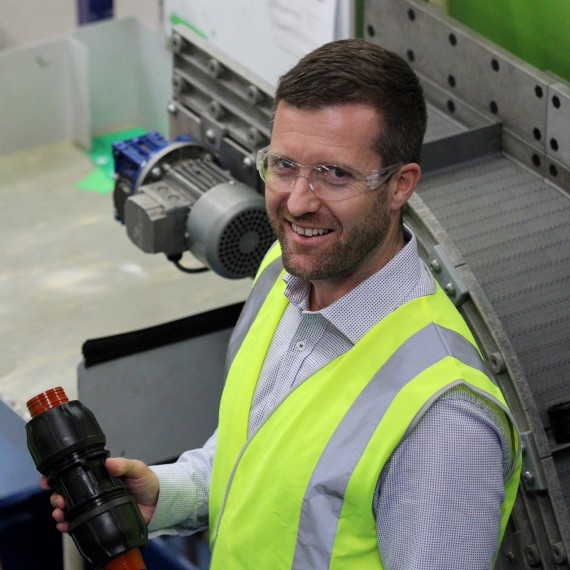 Elliott Burke is the new Executive General Manager at pipe-fittings manufacturer Philmac, taking over from Mark Nykiel who moved on last year to take the reins at sister company Vinidex.
Burke joins Philmac after 18 years spanning the water and manufacturing sectors in Australia and overseas. He will head up Philmac's national operations and a 200-strong workforce manufacturing and distributing high quality Australian-made plastic pipe fitting products worldwide.
"I have a real passion for Australian manufacturing and I'm excited to be joining an advanced manufacturer with such a rich tradition of success," says Burke. "Philmac is a great business with great people making high quality products. This is a company that demonstrates the real strength of Australian advanced manufacturing and our global comparative advantage."
Burke continues: "Mark has done an exceptional job over the years and the company is in a very strong position as a direct result of his leadership. Philmac has just completed a record year in terms of sales growth with strong performances across our entire portfolio.
"I'm confident we can continue that momentum into the future with a focus on innovation both within our operations and product range."
Philmac recorded a 13% increase in sales over 2017-2018, with exports rising 16%. In January the company announced a commitment to invest $1.25 million in its Adelaide plant with a further $400,000 to be provided by the State Government's Future Jobs Fund. The will celebrate its 90th anniversary during 2019.
Of the future, Burke says: "Looking ahead we will be targeting greater inroads into key global markets including North America, and potentially developing markets in Asia and Africa. There is untapped potential overseas for Australian plastic pipe fittings across sectors including plumbing, civil, agriculture and mining just to name a few."
Philmac
08 8300 9200
www.philmac.com.au