PIONEERING AUGMENTED REALITY APP KEEPS TABS ON YOUR WORKPLACE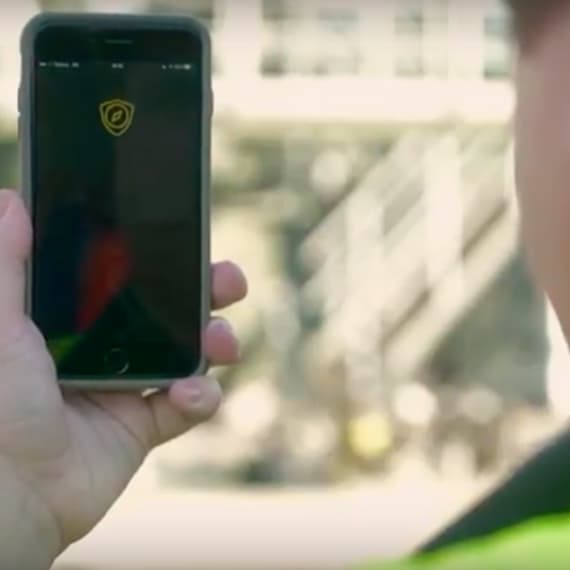 A new safety app works in real-time to keep track of hazards and workplace issues, allowing workers to contribute directly to the safety of their work site. 
The app, called Safety Compass, allows any worker with the app to take a photo of a hazard on the work site, and tag it with critical information. 
Once a hazard is entered into the app, it can be viewed at any time by anyone else with said app. Safety Compass will also alert anyone who gets near the hazard location, ensuring workers are made aware of the hazards that have been tagged since they last checked. 
Commenting on Safety Compass, Pranav Pasricha, CEO of Intellect SEEC, Intellect Design Arena, said; "This is a major step forward to commercialize IoT for insurance that will improve risk assessment and safety which is simply not possible with existing technology."
"This will help carriers offer better work place safety advisement and monitoring to their customers while improving loss ratio performance across multiple lines of business. Looking forward, the combination of IoT data into our Machine Learning capability will help deliver more sophisticated risk prediction models and underwriting risk assessment tools than the industry has ever seen before."
The interface is designed to be point-and-click; as responsive and easy to use as possible. 
Traditionally, workplace safety is managed through complex paper-based risk registers, site manifests and audits. This information generates lagging indicators that are reactive by nature. These methods do not allow for dynamic site changes implemented. This results in an increase in the number of people sustaining injuries and worse consequences, which are often avoidable. The reactive approach has also resulted in poor end-insured safety, high expenses in safety surveys leading to higher loss ratios and higher expenses.
This new approach has the possibility to revolutionise the way companies approach location-based hazards. 
Adam Poole, Founder and CEO of The Safety Compass, said; "A safety incident or injury affects the worker, their loved ones, the employer and the insurance provider. In the U.S. almost 5,000 people are killed annually and at least 3 million need medical treatment. Other than the pain and suffering, the cost to the economy is estimated to be in the hundreds of billions per annum."
"We were seeing rates of accidents growing over a number of years regardless of a company's existing safety management practices. Industry has needed a fresh approach: an approach where the worker is at the center of managing safety."