Pilz unveils its 4-fold focus on safety
31-08-2010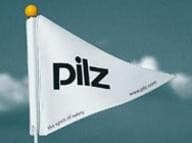 Pilz Automation, a leader in automation technology, will have a strong focus on workplace safety at AUSPACK PLUS 2013.
The Spirit of Safety is the company's guiding principle. 
As "ambassadors for safety" they offer customers the "fourfold safety of automation."
Their automation solutions create technical, economical, personal and ecological safety – for man, machine and the environment.
As a leader in innovative technology, Pilz Automation offers complete solutions, including components as well as universal systems and services. 
The company has a strong focus on ecological safety, offering solutions that protect the environment.
It develops environmentally-friendly products using ecological materials. 
Energy-saving technologies are used during production. 
Pilz also offers workplace safety – automation technology that is safe for workers.
They want staff to work safely, free from injury.
Pilz prides itself on customer service.
It is the reliable partner for all manufacturers and operators of plant and machinery. Pilz customers value the personal relationship with a family business on the one hand, and the security provided by the market leader on the other.
And importantly, Pilz provides economical safety solutions.
With Pilz, production cycles become efficient and profitable. Pilz system solutions are both expandable and flexible. 
As experts in the safety of human, machine and the environment, Pilz will provide AUSPACK PLUS 2013 visitors with a sneak peek of its innovative solutions for all industries in the areas of sensor, control and drive technology.
Pilz Automation
Ph: 03 9544 6300