Pilz to conduct Australian first safety course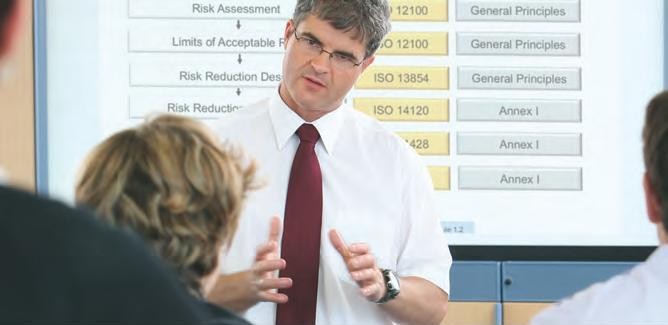 An internationally recognised machinery safety course is to be offered in Australia in September.
The Certified Machinery Safety Expert training (CMSE), to be conducted by industry leaders Pilz and TÜV NORD, is the first of its kind to be run in Australia.
CMSE is targeted at professionals who require a thorough understanding of the safety lifecycle and who actively lead, coordinate and review the more complex and demanding activities in machinery safety.
Training is delivered over four days in the form of individual modules containing lectures, discussions, problem solving and practical workshops.
The final day is an open book examination conducted by the independent TÜV Nord Group to verify understanding and enable certification.
Pilz Managing Director, Scott Moffat, said the CMSE course has been specifically developed to provide an expert level of training in the area of machinery safety and will fill a gap in the market.
"Not only will the individual benefit by being equipped with advanced knowledge and skills and a qualification to prove it, but the knowledge gained during training will inevitably filter down through the organisation to other personnel, Mr Moffat said. "This will raise internal levels of competence and contribute to higher levels of safety."
The course is aimed at professionals involved in machine specification, design, construction, maintenance and/or upgrades.
Gaining certification will enable participants to:
• Develop a greater understanding of the requirements of the relevant regulations and standards
• Discover how these may be applied to the design, build, maintenance and operation of machinery
• Manage projects from risk assessment to safety upgrade and implementation
• Understand the obligations to be met when specifying, designing, constructing or putting machinery into service
• Design functional safety systems in accordance with ISO 13849 and IEC62061
• Attain an internationally valid certificate from TÜV NORD
CMSE training will be held in Melbourne from September 10-13 and in Sydney from September 16-19.
Places are limited so book early to avoid disappointment.
Pilz Australia
Ph: 03 9621 1661