Picking and packing made easy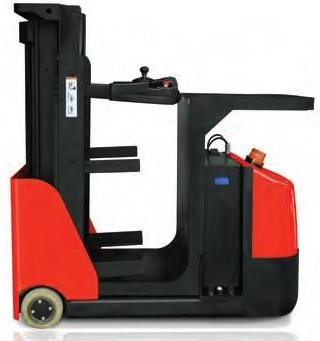 The EP CK-05, designed to pick and pack products to a height of 5000mm, is now available through Lencrow Materials Handling.
This unit, with improved WHS procedures, is ideal for companies that currently use ladders for picking single orders from higher than ground level.
The unit is only 820mm wide allowing access in tight areas and with a turning radius of only 1385mm is very manoeuvrable.
It offers more than 80 percent lifting capacity and provides better stability and larger operator load combinations.
"The EP CK-05 offers our customers a more stable unit with capacities that reflect the requirements of our customer needs, says Lencrow general manager Ross Grassick. "I was also impressed with the unit's ease of operation using a steering wheel to manoeuvre, allowing better direction control than other units I had tried."
The unit is powered by four maintenance free batteries that give a long duty cycle due to the AC operating systems that offer step less control.
It features an automatic brake application when stopped and regenerative braking in deceleration.
The EP is ideal for the Australian market, offering both exceptional performance with driver ergonomics and features to suit all users.
EP Equipment specialise in electric materials handling equipment with units that incorporate the best components sourced globally from specialist manufacturers.