PFERD MAKES CUTTING SIMPLE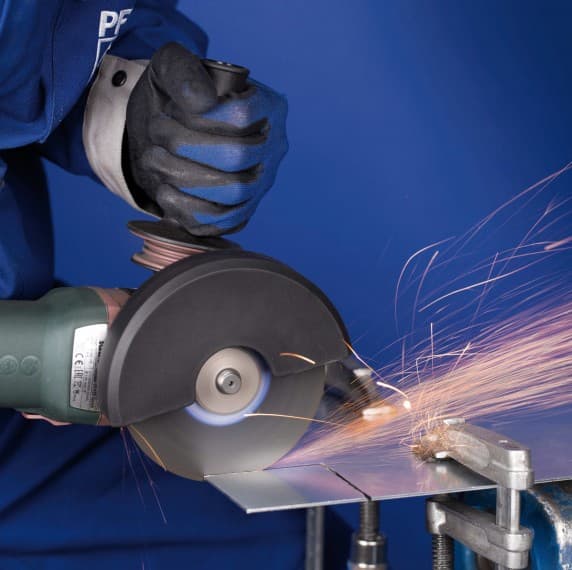 Cutting is a simple process. PFERD shows you that this statement is not necessarily true and demonstrates that potential for efficiency is hidden in this supposedly simple process step.
It is a widely held belief in industry and trade that the cutting of metals with cut-off wheels is a simple process. But taking a look at the cut-off wheels range from PFERD shows a range of variants, which are focused towards the desires and requirements of the market.
Why are so many different tools needed for such a supposedly simple process step?
It is important that cut-off wheels perform efficiently; they must cut quickly, saving valuable working time. They must cut coolly and with low burr formation, reducing subsequent work on the work piece, such as the removal of burrs and heat discolouration.
They should also provide the optimum compromise between tool life and speed so that the process can be completed as efficiently as possible.
Factors such as ergonomics and working comfort also play an important role. Not only due to the fact that legal regulations and requirements now set clear frameworks for the use of grinding tools, but also because employees demand solutions which make their work easier, protect their health and increase their performance: "higher productivity through comfort" is the motto.
The trend for increasingly thinner wheels in recent years has become evident: the thinner the cut-off wheel, the faster it cuts.
But depending on the material and the task, different wheel thicknesses must be used: for thin-gauge materials, the 1.0mm wheels are advantageous.
But if the work pieces are stronger, for example for thicker cross-sections or profiles, the 1.6 ones have a clear advantage. The selection of the optimal tool is also fundamental.
The PFERD range of thin cut-off wheels is amongst the most varied and most powerful and offers the optimal solution for every application.
In addition to different diameters, dimensions and types, PFERD offers comprehensive consulting on problem solving in the workplace.
If during the consultancy test it is determined that the costs for processing are lower, it becomes evident that cutting is not just a simple process.
But it also becomes clear that – if the correct wheel is used – cutting can most definitely become a simple process.
PFERD Australia Pty Ltd
Ph: 1300 0 PFERD