PFANNENBERG FAN HEATERS: LIFE INSURANCE FOR YOUR ELECTRONICS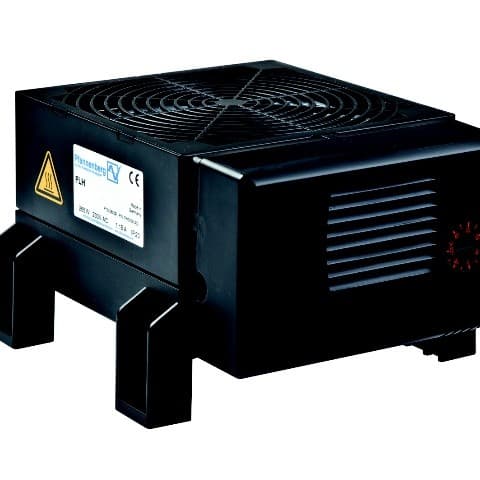 Reliable and efficient … Pfannenberg fan heaters
Condensation is one of the biggest dangers within electrical enclosures – a single drop could be enough to bring down an entire machine.
Control Logic now offers Pfannenberg's latest series of fan heaters, which are reliable, efficient and a cost effective way of eliminating this risk.
The FLH-T series is a range of fan heaters complete with an internal thermostat used for regulating the fan and heater. This not only provides outstanding efficiency and service life but a simple and fast installation into your switchboard.
Harsh environments are no problem for the FLH-T range with extensive shock and vibration tests making this a versatile and unique heater that can be utilised in mobile plant and heavy machinery applications.
The series features a very wide operating temperature range from -40° to +70° with no special considerations required for extreme conditions. Various sizes are available for any application and when correctly applied elimination of condensation can be guaranteed.
Added to the many features of the product, Pfannenberg also supply an extensive sizing software package designed to assist with selecting the optimal heating capacity required to suit your needs.
The PSS sizing software, available as a free download leads you to your perfectly sized heater via a step by step guide through the environmental conditions, electrical heat dissipation and the desired conditions of your enclosure.
This process can avoid costly over sizing and risky under sizing of your thermal management requirements.
Control Logic
Ph: 1800 557 705