PETROL-POWERED PRESSURE CLEANERS GO ANYWHERE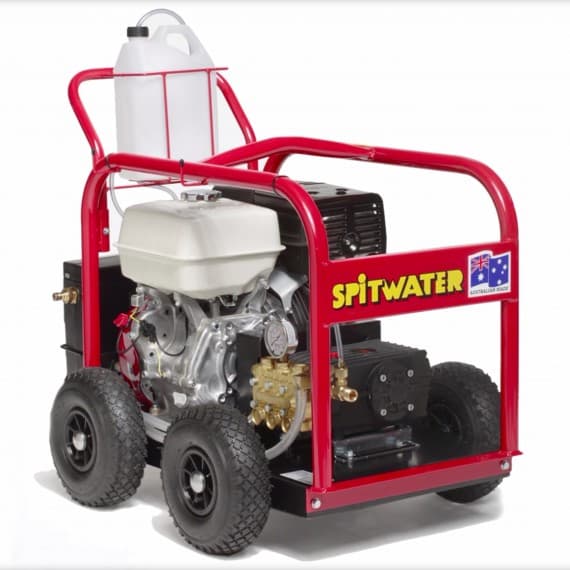 Recognising that there is not always a convenient power socket close to every pressure-cleaning task, Spitwater produces a range of diesel and petrol powered units that can be used anywhere.
The range includes family of engine powered, belt-driven, slow speed cold water pressure cleaners that are ideally suited to outdoor cleaning.
The top of the range Model HP251/A is powered by a 13hp Honda industrial petrol engine coupled to a slow-speed Italian-made Interpump brass-head pump.
The engine and the pump crankshafts are linked using Spitwater's own Oz-Tuff toothed, flexible, rubber belt, which provides a rugged and reliable transmission that reduces stresses on both units.
The pump features solid ceramic pump pistons that are both self-lubricating and wear-resistant, providing a reliable 15L/min water flow whenever and wherever it's needed.
Designed and built in Australia for Australian conditions, these rugged pressure cleaners also include a water-cooling tank to stop the pump from overheating and four large pneumatic wheels to aid manoeuvrability.
And there's the peace of mind of a three-year Australia-wide warranty on the Honda engine.
Spitwater
1800 172 005
www.spitwater.com.au