Materials Handling & Equipment
PERTH WAREHOUSE INSTALLS SUPPLY CHAIN AUTOMATION SYSTEM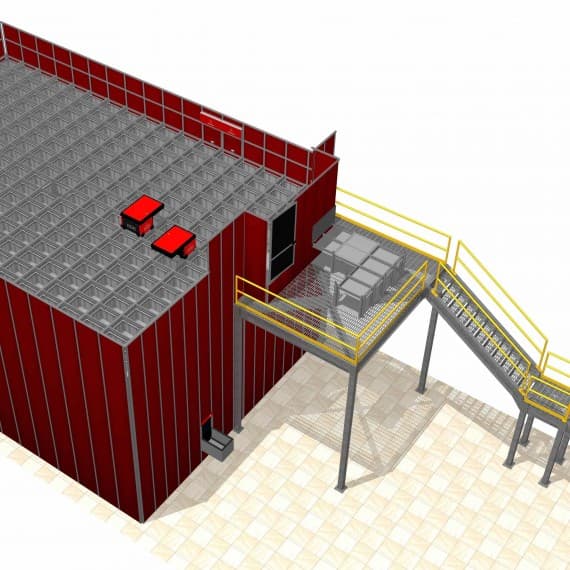 Dematic, a leading supplier of integrated automated technology, software and services to optimise the supply chain, has announced the first installation of its AutoStore solution in the Australia and New Zealand region in Hallite's warehouse in suburban Perth.
Hallite is a leading manufacturer and distributor of high-performance seals and sealing solutions for the hydraulics industry. With manufacturing centres located in strategic locations throughout Asia-Pacific, Western Europe and North America, and a worldwide network of service partners, Hallite can ensure its full range of products is readily accessible everywhere.
Hallite's mission to improve lead times and ensure products are available for customers was one of the reasons that led to the search for a new warehousing solution. The company wanted to futureproof its warehousing operations.
"The AutoStore solution maximises available storage space and capacity without increasing the footprint, so was very suited to our warehouse requirements," Hallite Managing Director Tony Pace says. "We chose Dematic to implement this solution due to their strong global experience with AutoStore."
AutoStore is a compact and cost-effective storage and order picking system for small items and packages, which can be integrated into any kind of warehouse. It consists of an aluminium grid that provides storage space for the warehouse's goods, which are stored in plastic bins inside the grid.
The AutoStore system to be implemented in Hallite's warehouse will include approximately 4000 totes, four robots and three conveyor ports. The system will enable goods to be received and loaded into totes at a 'goods in' workstation prior to being stored by a robot within the grid. When orders are released the robots will retrieve the specific totes required and send them to one of the picking ports for order assembly.
"The key benefit of the AutoStore solution for companies such as Hallite is the reduced footprint required to store a high range of SKUs, together with the fact that it is suitable for retrofitting into an existing site including designing around existing building columns," Pas Tomasiello, Senior Director of Dematic's Integrated Systems Group in Australia and New Zealand, says.
AutoStore is flexible and easy to expand, which will allow Hallite to continue to grow and add more SKUs in the future.
"We are always looking for innovative ways to improve our business and allow for future growth, which is why we are also planning to have Dematic install a number of systems to the business globally," Pace says.
Dematic
02 9486 5555
www.dematic.com.au