PERMANENT MAGNET LIFTERS PROMISE PERFORMANCE AND SAFETY
29-01-2018
by
in
Materials Handling & Equipment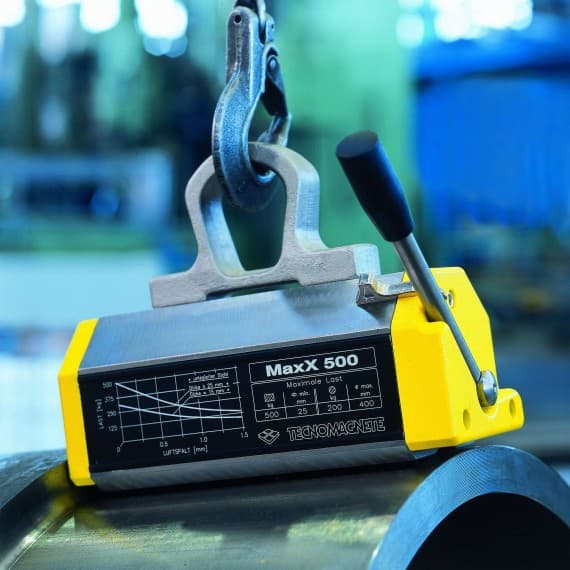 Offering the reliability of ball bearings on the activation shaft, nickel plating on internal components and patented neutral-crown technology, Tecnomagnete MaxX magnetic lifters are designed to ensure that all the magnetic field is concentrated at the lifting face.
Available from Serpent & Dove - Applied Magnetics, these lifters come with a five-year warranty, reflecting the company's confidence that MaxX lifters embody the best and safest permanent lifting magnet technology available.
MaxX magnetic lifters are available with lifting capacities from 125 to 2000kg, and there are special models for thinner gauge steels or for vertical lifting.
Serpent & Dove - Applied Magnetics
02 9971 7577
www.serpent-dove.com