PERISTALTIC PUMP CLEANS UP IN WATER TREATMENT SYSTEM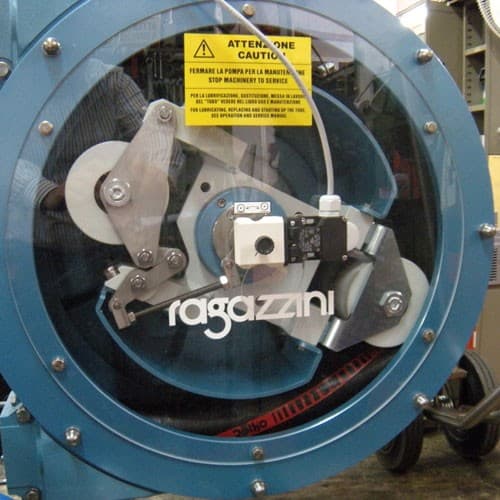 Hydro Innovations was recently approached to replace a peristaltic pump operated by a NSW Council for the pumping of activated carbon in its water treatment system.
The existing peristaltic pump used "shoes" to compress the tubular element of the hose, requiring the casing to be filled with lubricant. The council didn't like the black mess that was caused during hose changes when the carbon mixed with the lubricant. On top of this, the lubricant was not cheap, and constituted an on-going expense.
Hydro Innovations recommended the Ragazzini brand peristaltic pump that uses the "roller on bearing" technology to compress the tube element. This method does not require the casing to be filled with lubricant, thereby solving one of the issues the council faced.
Also, because the casing does not contain fluid, it is supplied as standard with an early leak detection system that can stop the pump and send an alarm when the hose needs replacing. This minimises product loss.
The final benefit from using the Ragazzini pump is its retractable roller system. This allows one of the rollers to disengage, allowing hoses to be changed quickly, and also to relieve pressure on the hose between pump cycles.
The council intends to standardise on the Ragazzini brand for its peristaltic pump requirements because of all the positive benefits it has received.
Hydro Innovations
02 9898 1800
www.hydroinnovations.com.au