PEER-REVIEW FOR AUTOMATED KILLERS
07-11-2017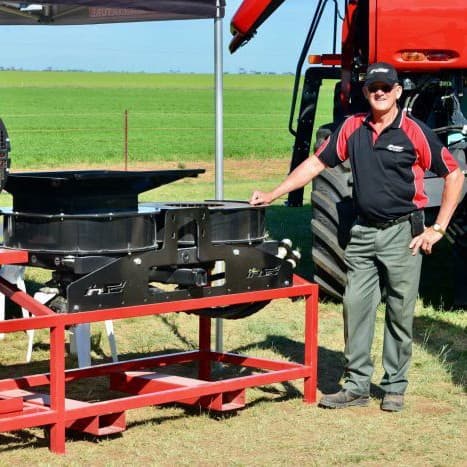 The man behind a world-first Australian invention that kills weed seeds in grain crops during the harvest has called for independent peer-reviewed testing of the effectiveness of similar machines entering the market.
West Australian farmer Ray Harrington came up with the idea to pulverise weed seeds through a powerful metal mill, after seeing cage mills crush rocks in the mining industry.
Following more than a decade of research and trials, manufacturing of the machine known as the integrated Harrington Seed Destructor (iHSD) began in March this year.
Approximately 60 of the devices will be used for the first time during the 2017 harvest, which is due to start within a few weeks.
But Mr Harrington says there are at least two other similar machines being engineered. He is concerned farmers will not be fully informed about their capacity to kill weed seeds.
 "I believe for the interest of the industry … there needs to be a standard test across the … mills that will come out," he said.
"There needs to be a single test done so farmers have that independent data before they spend their $100,000 or whatever."
He said people purchasing weed-seed destroying machines, including his invention, will not see positive results in the paddocks for at least two or three years, so grain growers were taking a "blind leap of faith, hoping they will do the job".
"You don't know it works until you have the kill data," Mr Harrington said.