PCI EXPRESS CAMERAS WITH HIGH SPEED AND RESOLUTION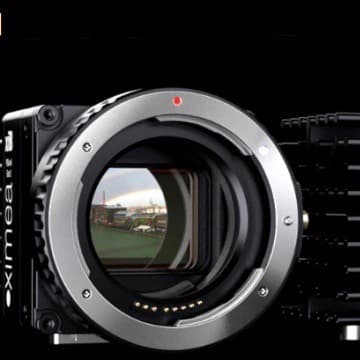 Ximea xiB cameras are the smallest and fastest cameras with a CMV50000 sensor on the market. They come in seven models and feature high resolution and throughput CMOSIS sensors from 12 megapixels (at up to 333 frames per second) to 48 megapixels (at 30 frames per second). The cameras stream images to the host computer (with support for Windows, macOS, Linux and ARM) via four lanes on a PCI Express Gen2 bus, boasting an impressive 20GB/s of bandwidth. Together with minimal latencies and CPU load, the PCIe technology is ideal for high resolution. At 17 times faster than USB 3.0, seven times faster than 10GigE and even faster than Camera Link HS or CoaXPress, these cameras are ideal for industrial, automotive or robotic applications.
The cameras are compact, measuring only 60 x 60 x 38mm and weighing 175g, and power consumption is as low as 9W. They can be fully synchronised with their multiple GPIOs and offer an active Canon EF lens mount for dynamic control of aperture and focus. In situations where multiple camera heads need to be placed in close proximity, system integrators can combine and aggre¬gate the data streams from cameras with various resolutions via additional accessories. Cable lengths over 100m, or up to 300m with fibre optic cables, are possible.
Scitech
03 9480 4999
www.scitech.com.au