Published 15-06-2021
| Article appears in June 2021 Issue
PBE-Roboplas' Yizumi 5 offers 'excellent value proposition'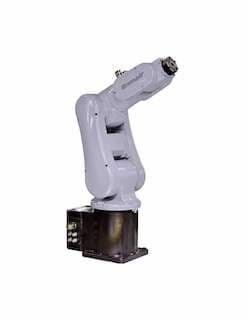 High precision six axis robots, with repetitive accuracy of +/- 0.03mm. These feature end-of-arm loads from 3-550kg.
Sydney-based PBE-Roboplas provides a versatile range of plastics machinery and ancillary equipment. This includes injection moulding, blow moulding, loading, drying, temperature control and dosing systems.
Francis Frutschi, father of current part owner Gerald, has been in the plastics business for more than 40 years. After immigrating to Australia from Switzerland in 1970, he began working for a machine agent where he was importing high speed injection moulding machines from Switzerland.
"That agency did well at the time because the industry was in a growth stage as plastics became wildly recognised as an economical packaging and engineering material solution," said Gerald.
Francis Frutschi went on to found Roboplas in 1985, which in 1997 merged with Paul Blunschi Electrics (PBE).
"My father's been in this industry for a long time," said Gerald. "That's his life."
Today the bulk of their business comes from injection and blow moulders, who use the machines and equipment for diverse purposes.
"Their machines need to be very flexible and universal," he said. "A lot of the moulding is based on an engineered component or a storage solution such as food and beverage as an example."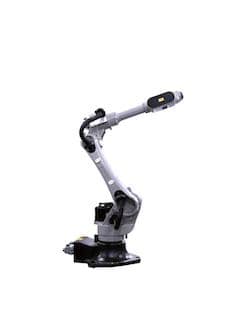 PBE-Roboplas, which employs eight people, saw an upturn in orders during the pandemic. "It has been good for us," he said. "With significant offshore outsourcing, businesses suddenly had to find alternatives, returning focus to Australian manufacturing. With recent government depreciation incentives and very limited good quality used equipment available, we have seen an increase in sales." 
PBE-Roboplas is the exclusive distributor of Yizumi in Australia.
The most popular model in the Yizumi range is the Yizumi A5. This range offers "an excellent value proposition". It is precise and stable, has a wide range of capabilities, is energy efficient and is very user friendly. 
The all-electric range from Yizumi is also gaining popularity. These machines have electric drives instead of a hydraulic system. The solution provides further process accuracy, speed, improved power efficiencies over the A5 range. "The real benefit of the electric machines is a tighter process control".
The Yizumi range also includes large capacity 2 platen and high speed packaging injection moulding machines.
Other brands offered by the company include Sinco, Tool Temp, Ferlin, Crizaf, Wemo, and Enmair.
Repairs and maintenance are an important part of the PBE-Roboplas business. The firm can help with hydraulic, mechanical, and electric aspects of the machines.
"We have a service group who are all are technically knowledgeable. As a maintenance crew, we're very competent and skilled," said Gerald.
"There's sometimes small niggling problems, where it might be a 1 in 100 cycle fault. They can be very difficult to find, a bad electrical connection for instance. But we usually find it."
Gerald believes there are genuine environmental concerns with plastic disposal and recycling. "Plastics are falling out of favour because of environmental issues, however we are still a long way from large-scale transition out of plastics.
"There have been positive movements in alternative and natural materials, recycling processes and recycled products, but the problem is so large scale because plastics by themselves have been such an effective and broad solution.
"There needs to be a novel solution where we can quickly, easily and cheaply remove plastic from the environment at the same rate as its introduction," concluded Gerald.
 02 9674 6511
 pbe-roboplas.com.au