PATTERN MATCHING IMPROVES INDUSTRIAL IMAGE PROCESSING
21-04-2017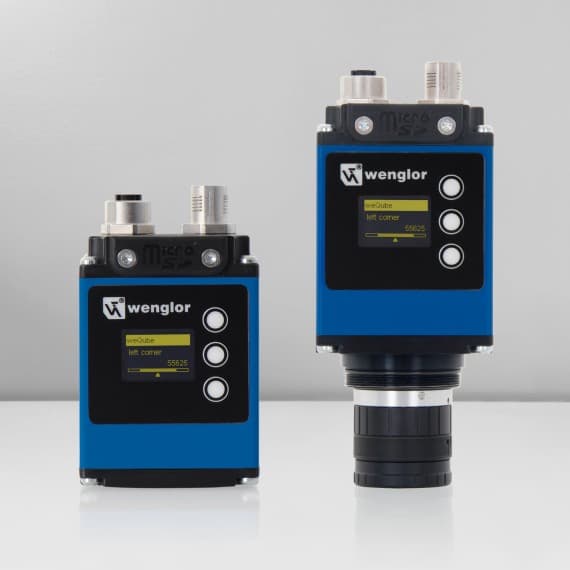 A new software module with pattern matching makes wenglor's weQube smart camera even simpler and more intelligent. Thanks to edge-based object detection, complex image processing applications can be implemented in just three simple steps.
The implementation of complex applications, intuitive product configuration and the cost and space-saving design are vital for users of industrial image processing. The weQubeVision with pattern matching unites all of these aspects in the weQube smart camera and assures top quality, stability and high speed.
The new software licence, which comes at no extra cost, is available in the hardware variant with auto-focus or with C mount threaded connection. It's also available with either a colour or a monochrome image chip, white or infra-red light and optionally with Ethernet or Profinet and EtherNet/IP.
Objects can be recognised regardless of their position and orientation within the image (x, y and 360° tracking). An edge-based algorithm ensures that several identical and different objects within the camera's visual field can be simultaneously recognised. Superimposed objects and objects in front of complex backgrounds can also be accurately and reliably detected.
Treotham Automation
02 9907 1788
www.treotham.com.au