PATROL BOAT ORDER TO STRETCH WA SHIPBUILDER'S ORDER BOOK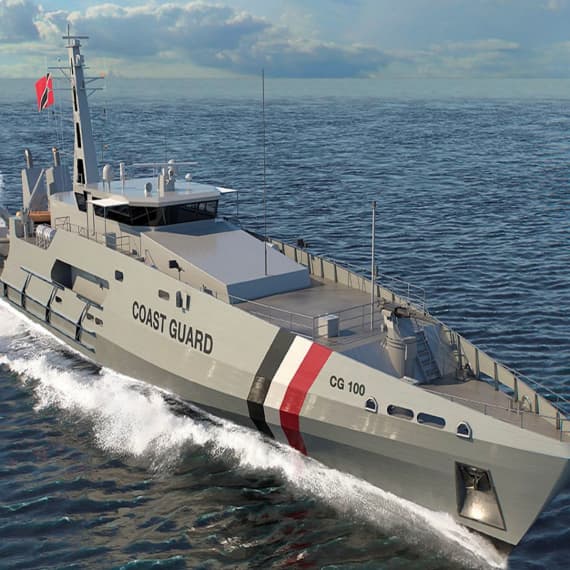 Austal's order book continues to expand with an impending order from the Government of the Republic of Trinidad and Tobago for two of its Cape Class Patrol Boats. The vessels will join six Austal Fast Patrol Craft acquired in 2009.
The sale, which will be valued at AU$100 million, is likely to be supported by the Australian Government via the Export Finance and Insurance Corporation (EFIC). There will also be a multi-year ongoing maintenance and support package, which will involve Austal establishing a service centre in Trinidad to support all eight vessels.
The new Cape Class vessels will be built in Austal's Henderson shipyard based in Western Australia. Austal has already built 10 Cape Class vessels in Henderson for the Australian Border Force and Royal Australian Navy. Delivery is expected to be in mid-2020.
The Cape Class is a 58m all-aluminium monohull patrol boat specifically produced to combat the full range of maritime security threats. The vessel has a long 4000 nautical mile range and 28-day patrol cycle with a crew of up to 22. The vessel also supports two high-speed 7.3m rigid hull inflatable boats for intercepting other vessels.
Other work already scheduled in the Henderson facility includes a 109m catamaran for Molslinjen of Denmark, 21 Pacific Patrol Boats, and a 117m trimaran for Fred Olsen, which will commence construction in August 2018. This marks one of the longest forward order books seen at Austal for a decade or more.