PARTING-OFF BLADES FIT VDI TURRETS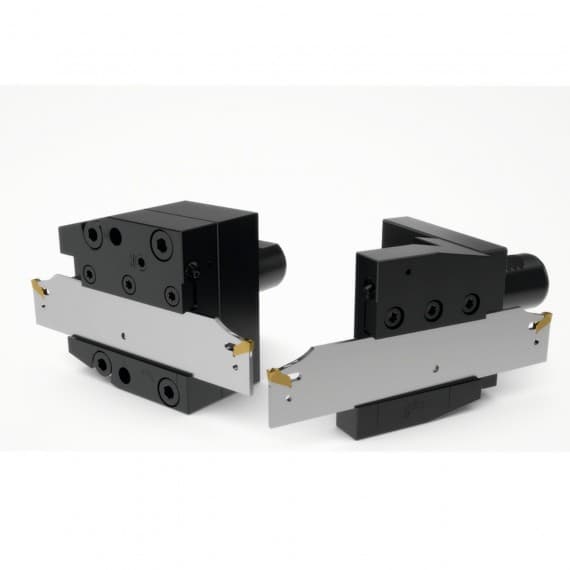 Seco Tools has added a new VDI block design to its 150.10 JETI family of parting-off blades and square-shank blocks. Adapters directly hold the 150.10-JETI parting-off blades onto the VDI turret and deliver high-pressure coolant to the cutting zone with no hoses.
These blades and adapters are particularly efficient at removing heat during parting-off operations. This not only increases productivity but also increases tool life. Using Seco's advanced Jetstream Tooling technology, the coolant is delivered internally to the turret and then reaches the cutting zone through the coolant holes in the blades.
All the blades and adapters in the family efficiently evacuate chips to improve finished part quality and tool life. Adjustable edge heights optimise positioning.
Seco Tools Australia
1300 55 7326
www.secotools.com