Papers invited for packaging conference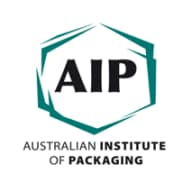 The Australian Institute of Packaging (AIP) is calling for papers for the 2014 National Conference to be held at the Sofitel Wentworth in Sydney on June 17 and 18.
The biennial AIP National Conference is the largest packaging conference of its kind in Australia and New Zealand.
The conference is open for speakers across all facets of the packaging industry.
The conference program covers a broad range of topics relating to the theme Packaging & Innovation Excellence.
It is designed for everyone, from packaging designers, technologists and engineers to sales and marketing people.
The conference is expected to attract delegates from all facets of the packaging industry of both technologist and management levels (such as development, marketing, production, supply chain and logistics personnel) to equipment suppliers, raw material providers, users of packaging, retailers and consumers.
The AIP intend to break the conference predominantly into breakout sessions after the opening and keynote presentations, to ensure that a diverse range of issues and topics are covered over the two days.
All interested parties are encouraged to submit an abstract for consideration as a presentation under the theme Packaging & Innovation Excellence.
The program is open to members and non-members of the AIP.
To access a call for papers visit: www.aipack.com.au under the conference section or email info@aipack.com.au