PANEL BUILDING PRODUCT LINE FOR HARMONIOUS DESIGN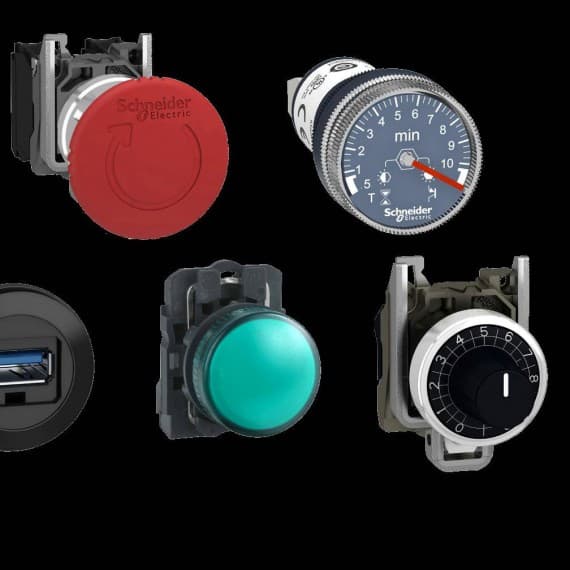 An expanded selection of panel-building components from the Schneider Electric Harmony range is now available from RS Components. Additions to the range include pushbuttons, switches and pilot lights, indicators, timers, sockets and potentiometers.
With its high vibration resistance, the Harmony range is well suited to demanding industrial environments, and can withstand the harshest operating conditions. These include the less than gentle environments found in the textile, wood and paper, automotive, packaging, food and beverage, marine, mining, water, and oil and gas industries.
All devices are quick and easy to install, with a self-holding function when mounting, stackable contact modules, and reliable and friction-locked fastening with just one screw. A wide range of accessories is also available for the entire Harmony range.
Further innovations to the range include: flush-mounting kits that can be used to improve the look and feel of new and existing control panels; USB and RJ45 ports for PLC connectivity; and panel mount timers that allow modification of PLC timer programs without opening the panel door.
The Harmony range is part of a much wider collection of panel building solutions from RS, all backed up with significant support and educational collateral on the RS DesignSpark website.
RS Components
1300 656636
au.rs-online.com