Guest Editorial, Industry Politics
Published 28-07-2020
| Article appears in August 2020 Issue
PANDEMIC PROMPTS UPHEAVAL IN IDEAS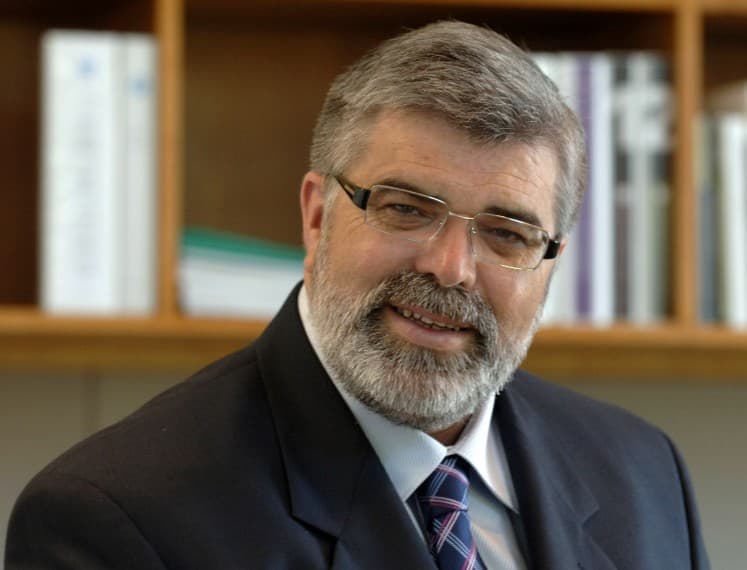 Industry Update is celebrating its 25th birthday at a time of unprecedented global upheaval that is also a time of great opportunity, especially for the manufacturing sector.
The upheaval is not only a matter of the economic recession triggered everywhere by the
coronavirus pandemic and the lockdowns that have been necessary to slow its spread.
It is also an upheaval in ideas. The pandemic has exposed the inadequacy of the prevailing
assumptions that have guided economic policy in this country for nearly three decades.
In 1995, when Industry Update was getting under way, many politicians, senior bureaucrats and media commentators adhered to what has come to be known as neoliberalism.
Their view was that Australia's future prosperity depended on dismantling tariffs and other trade barriers, and withdrawing various forms of Government support for local industry, especially co- investment in manufacturing.
The idea was that Australians should concentrate on doing what the neoliberals thought we do best, exporting commodities to the rest of the world, rather than value-adding to raw materials ourselves.
This was a vision of Australia as essentially just a farm, a quarry and a beach, not as a place where people make things.
It was not an uncontested vision, of course, not least because Industry Update and other trade publications have provided a forum in which the need for a strong local manufacturing sector can be vigorously defended.
And the government in which I served as minister developed a comprehensive set of measures, set out in the document Powering Ideas, aimed at fostering innovative local manufacturers.
We rejected the notion that public and private investment were necessarily opposed to each other.
We understood that increasing some kinds of public investment, especially in science, research and skills training, would stimulate private investment too.
We knew that Australia does not have to compete with manufacturers in low-wage countries who produce goods for a mass market.
Australia can remain high-wage country with a competitive manufacturing sector if we invest in hi-tech, advanced manufacturing that sells on the quality of its products.
But many of the programs announced in Powering Ideas did not survive the change in government, and the manufacturing sector continued to contract.
According to the Reserve Bank, manufacturing now accounts for about 7 per cent of Australia's total output and employment. This is less than half than the sector's contribution three decades ago, and significantly below that of manufacturing in other comparable economies.
The new government goaded motor vehicle producers to leave the country, a decision that has had disastrous consequences beyond the automotive industry itself because that industry had always been the great driver of private-sector R&D in Australia.
I am not rehearsing this history to make a partisan point, but to emphasise why the pandemic has exposed the failure of neoliberal ideas and why this is a time of opportunity for the manufacturing sector.
For the first time in decades, those who acquiesced in the decline of the sector – or even gloated about it – have had to concede that we must be a country that makes things, and that government must take an active role in ensuring that we are such a country.
The Government had to intervene urgently to increase the supply of personal protective equipment for frontline health workers, and that raised further questions about our dependence on fragile global supply chains.
Building up the necessary stockpile of face masks, visors and other forms of PPE, for example, is not only a matter of having manufacturers who can make the final product. It is also about having a local chemical industry and a local plastics industry.
The crisis has been a reminder that some kinds of manufacturing, such as steel, aluminium, cement, chemicals and plastics are strategically vital because they produce the materials that other manufacturers require to make their own products.
And, because these heavy industries are big energy consumers, the question of how to ensure reliable supplies of affordable energy while also meeting our international obligations on climate change can no longer be avoided.
It is only by strengthening the manufacturing sector that Australia can diversify its economic base, and reduce our exposure to the impact of global downturns.
Investment – both public and private – in manufacturing is an investment in Australia's future because economic complexity is the most important predictor of long-term economic growth.
That is the reality we face, and it is impossible to dismiss in the way that neoliberals so readily dismissed it 25 years ago.
If we are to rebuild the partnership between government and industry, however, we must preserve crucial programs such as the Research and Development Tax Incentive, the most important item in the nation's innovation toolkit.
As most in the sector will know, the Government is proposing to cut the value of the Incentive by $1.8 billion, which will very likely drive large manufacturers to take their R&D offshore.
That is not a prospect a clever country should countenance. A clever country that really wanted to reform the Incentive would instead consider adopting a premium rate of the Incentive for collaboration between industry and researchers, as proposed in the "Three Fs" review of the innovation system.
We also need to preserve and strengthen anti-dumping system, which remains a target for
neoliberals, especially in the Productivity Commission, who argue that anti-dumping measures only result in higher prices for consumers.
It is an argument that ignores the fact that consumers don't buy goods merely because they're cheap. They buy goods they know are made to a reliable and safe standard, and the dumping of shoddy imported steel and aluminium products on the Australian market in recent years has demonstrated why we cannot do without a strong anti-dumping regime.
The fight against those who believe Australia does not need a strong manufacturing sector is not over, but the tide is moving in the sector's favour. I intend to do everything I can to ensure that this historic opportunity is not lost.
Industry Update has been a stalwart supporter of the sector since 1995. I congratulate everyone connected with the publication on 25 years of achievement, and wish you all the best for the future.
Kim Carr is a Labor Senator for Victoria, and a former minister and shadow minister for innovation, industry, science and research.