PANASONIC RELEASES MICRO LASER DISTANCE SENSORS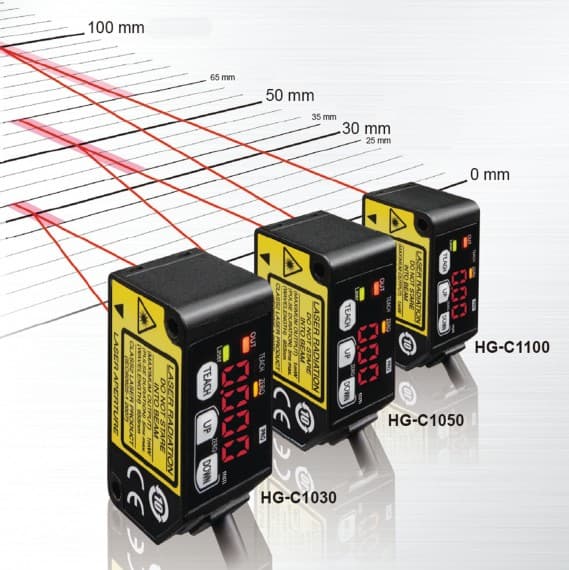 Panasonic have released a new range of Micro Laser Distance Sensors with built in amplifier.
They are available in three sensing distances of 30, 50 and 100mm.
These sensors are suited to applications that require highly precise measurements in the order of 1/100 mm and have a precision down to 10um.
The HG-C series sensors, available from Control Logic, incorporate a new optical system with a built-in mirror. This allows for a more compact sensor and higher measurement accuracy compared with equivalent displacement sensors – at a much lower cost.
The sensor not only indicates measured values in mm, but also produces a 0-5V analogue voltage output, so that various calculations and logging can be performed when the output is taken into a PLC or control system.