PALLET RACK PROTECTORS MEET AUSTRALIAN AND EU STANDARDS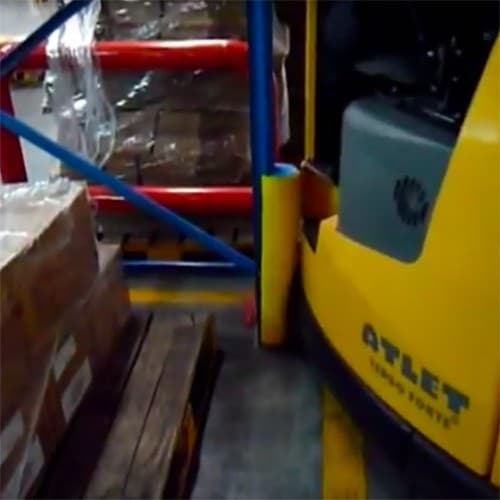 Rack Armour is keen to point out that it should not to be confused with some inferior and/or cheaper plastic guards circulating in the market.
The Australian-made product is manufactured in Sydney from ballistics grade polymer, which can withstand significant forklift impacts and maintain its shape. The shell is designed to repel and deflect impacts away from the upright, in turn reducing damage significantly.
Also, Rack Armour does not require any fixings. The design allows the unit to clip on to new or existing racking, and so it can be installed in seconds (with no bolts, straps or damage to the floor).
Rack Armour has been independently tested by Cardno, which found that it exceeds the required loads for both front and side impact protection on pallet racking, meeting both Australian Standard AS 4084 and European testing standard FEM 10.2.02.
Rack Amour
02 9722 0502
www.rackarmour.com.au