PALLET GUIDES REDUCE THE RISK OF FALLING STOCK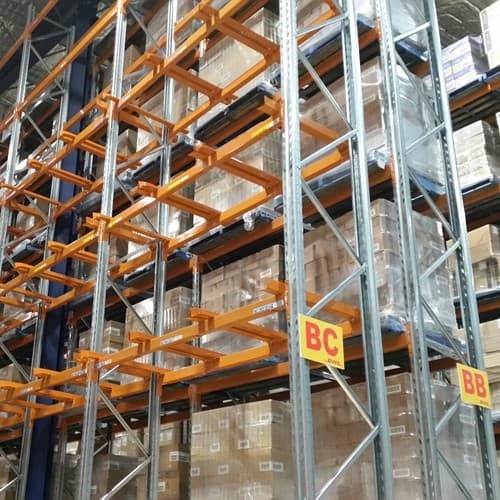 Dematic has come up with a novel pallet guide it reckons will reduce incidents of pallets and cartons falling from high-level storage in warehouses and distribution centres.
Unlike existing pallet guides, which are aimed at double-deep racking, the ColbyRACK retrofit pallet guide is aimed at single deep selective racking, and can be fitted to existing selective racking beams, avoiding the expense and inconvenience of changing over to cleated beams. The pallet guides are also a simple option for storing European pallets on Australian racking, and can be relocated within a warehouse as storage needs change.
According to Dr Paul Berry, Senior Structural Engineer at Dematic: "Worker safety is becoming more important for Australian businesses, particularly those that operate busy facilities with pickers and forklifts in close proximity. Dematic identifies the challenges organisations face with their storage equipment and develops solutions that overcome these. Colby's Retrofit Pallet Guides are a great example of us listening closely and responding to the needs of our customers."
Dematic
02 9486 5555
www.dematic.com.au