Published 19-11-2019
| Article appears in November 2019 Issue
FROM PAGERS TO ELECTRICAL LEGO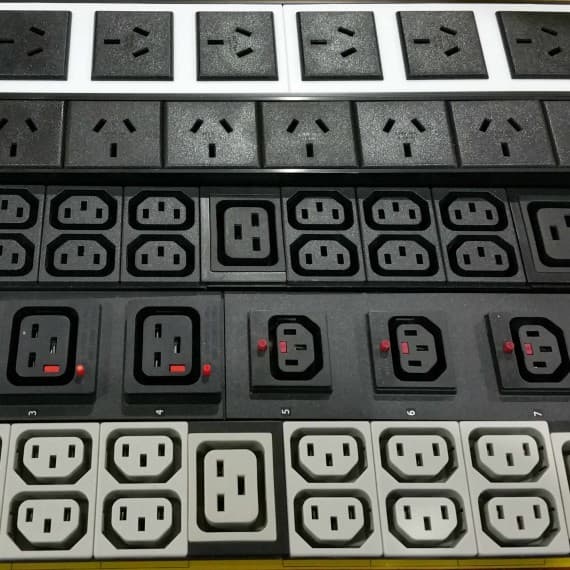 INNOVATING TO STAY AHEAD OF THE GAME
Before smartphones, pagers were considered an advanced means of remote contact. Almost 40 years ago, they also provided a breakthrough for Melbourne-based designer and manufacturer Computer Support Systems to cut its teeth in the data centre industry.
One of Victoria's leading electronic monitoring and alarm management enterprises for the security, communications and data systems industries, Computer Support Systems embraced the then-leading technology to give its customers immediate information about the state of their computer rooms.
Known as data centres, these computer rooms form a secure, power protected, environmentally controlled space to house server, network and computer equipment for organisations.
"One customer – a mining company – had their air conditioning water systems in their data centre springing leaks," says Computer Support Systems Managing Director and cofounder Robert Hallas.
"In those days there was no data centre monitoring or mobile phones. The only remotely useful alert system was a tone pager – it would send out a tone and you'd call a number to see what was going on.
"The two-tone pager was the leading technology back then and we saw it as a way to providing real-time information to our customers, especially after hours. So we designed a device that monitored temperature and the water underfloor in data centres using the two-tone pager as an alert system. That's where it all began.
"We realised there was nothing in the market like it so we researched, developed a tool, put it in the middle of the floor, and lit it on fire. We've been throwing money at that fire ever since."
That metaphorical fire is still burning today, with research and development core to the business staying ahead of the curve in this growing industry.
"We recognised very early on that the products we manufacture must evolve to meet changing circumstances," says Hallas. "Electronics manufacturing is an evolving game, based on a 10-year cycle. When something is at its peak, you're designing the next model at the same time so you can maintain the peak as long as you can."
Proudly designing and manufacturing its products wholly in Australia, Computer Support Systems is constantly exploring how to reduce the cost of manufacturing, increase reliability and overcome challenges of the industry.
"One of our challenges is people feeling they're buying something inferior when they buy an Australian product," says Hallas. "Coupled with Chinese manufacturing being highly competitive on price, this can be an issue. We're not the cheapest or the dearest out there, but we are a quality, reputable brand."
With four major product lines and a fifth in production, the business supports a diverse range of industries and markets including government, manufacturing, managed services and retail. Big-name clients include data centres YourDC and NEXTDC, telcos TPG, iiNet and AAPT, large federal organisations and universities, and landmarks including the Sydney Opera House and Perth Stadium.
"Our largest product is our intelligent power rails," says Hallas. "They monitor and control powered devices in a data centre just by visiting a webpage and controlling the power outlet of the connected devices. Combined with audio-visual support tools for a number of large educational institutions, these products make up about 90 per cent of our business.
"We're also Australia's largest power distribution unit distributor and the only manufacturer, which means we compete strongly with our international counterparts, developing around 1000 units a month."
So how is the company still leading the charge in this competitive international market after four decades? Electrical LEGO.
"Our product design is modular – a bit like 'electrical LEGO'. So we can deploy quicker than anyone else, we stock the basic building blocks and we can tailor them to an individual client's requirements and click them into place," says Hallas.
The key to keeping on the innovation front foot? A support team.
"Bank of Melbourne has been great to work with," says Hallas of his banking partnership with Victoria's local bank. "They packaged up some of their products to better meet our needs and make it easier to facilitate transactions, especially overseas.
"They have a sleek system that allows us to do that, and it's a great, time saving asset to our business. They also reviewed some of our loans that were costly and cumbersome and changed them to ones that are more flexible for the way we work today.
"We really value our direct relationship with our relationship manager and head office. The team is very proactive, coming to see us in our business and work out how they can best support us. They look at our variants and at the vagaries of the environment we operate in. Sometimes business is busy, and other times it's quiet.
"You need your bank to help manage cash flow and Bank of Melbourne has been a great support to us with that," he concludes.
Computer Support Systems
csspl.com.au
Bank of Melbourne
bankofmelbourne.com.au/manufacturing