PACT GROUP WINS AWARD FOR NEW SEAL LID INNOVATIONS
04-08-2015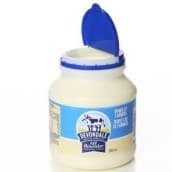 Pact group, a manufacturer of Packaging and other products with operations throughout Australia, New Zealand and Asia has been awarded the 2015 World Dairy Innovation Award for their Murray Goulburn Flip Top Cream Cap (also known as the Easy Pour and Seal Lid) in the Best Dairy Packaging Innovation Awards.
The award is held annually at the Global Dairy Congress by FoodBev and is designed to celebrate and recognise excellence and innovation across every category of the dairy industry, with categories such as Best Cheese, Best Yogurt as well as various categories from brands.
The Easy Pour and Seal Lid was created over a 12-month process and is one of the few innovations in the cream industry to be recognised for an award. The cap has been designed to make the sealing and opening of cream containers more hygienic. The design eliminates the tear strip commonly used. Murray Goulburn was first to adopt the technology, launching it under their Devondale brand.
 General Manager Greg Beilby said upon receiving the award "We are truly thrilled to be recognised in the Global Dairy Innovation Awards as a leader within the packaging industry.  We are delighted to win this category this year, having been placed as a finalist last year with our Light Proof bottle".