Published 28-07-2020
| Article appears in August 2020 Issue
PACKSERV GROUP LAUNCHES MANUFACTURING DIVISION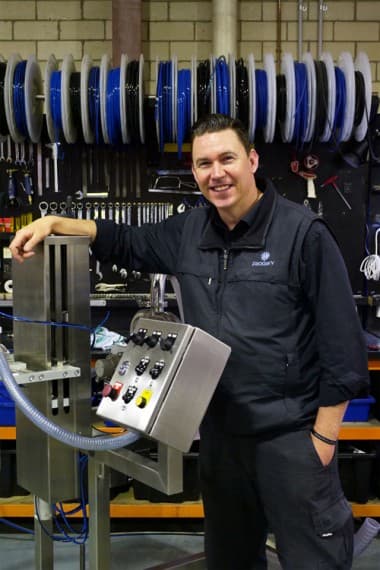 The Packserv Group has launched Packserv Manufacturing, a new engineering and manufacturing division located at a new facility in Marrickville, NSW.
The initiative is the culmination of two years of research and development for the Packserv Group, and launches onto the Australian market with 26 new packaging machines.
"After years of renting out packaging machinery, Packserv has come full circle and returned to the family tradition of manufacturing packaging machinery," says Nathan Wardell, managing director of the Packserv Group.
The new machines, designed to service the requirements of FMCG, pharmaceutical and cosmetic industries in Australia and overseas, automate capping, filling and container handling applications.
"Two years of research and development, hours of trials and tens of thousands of dollars invested and Packserv is firmly back in the manufacturing space," Wardell says.
"I could not be happier to bring these machines to the market."
Packserv Manufacturing packaging machines are manufactured in Australia using cutting-edge engineering techniques and to strict Australian manufacturing standards.
All packaging machinery solutions are tailored and priced to suit small to medium-sized enterprises.
"It is a massive addition to what the Packserv Group can now offer, and I'm excited at the prospect of making these new machines available for SME enterprises here in Australia," Wardell says.
"Now more than ever, we need to concentrate on bringing manufacturing back to Australian shores. Our new machines, incoprorating the latest materials and technologies at competitive prices, will make that a reality."
Built on a reputation for reliability, and supported by its technicians and long-established infrastructure, Packserv Manufacturing is a full-suite service provider with offices in Sydney and Melbourne.
The division is in full swing, building batches of new machinery and production equipment after having taken pre-launch orders this year.
"We're not a new face in the market, but rather a familiar face now offering a comprehensive range built to exacting standards and delivered with a full support network."