Packserv continues to push boundaries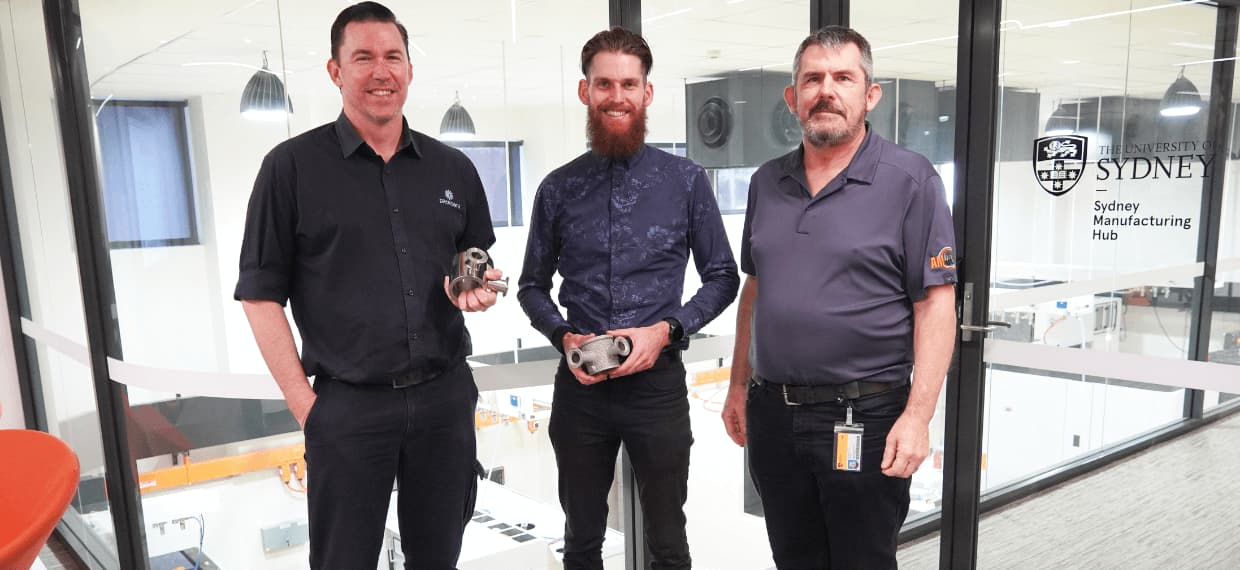 Packserv's efforts to advance the boundaries of packaging machinery development are about to take another significant step forward, yet another partnership with an academic research body is on the cards. To run alongside the previously reported work that Packserv's research & development team is doing with University of Technology, Sydney (UTS) the team have turned their attention to the development of materials that Packserv machinery is made from with the University of Sydney.
Nathan Wardell "For us the value of partnering with research specialists has been demonstrated beyond any measure. Our work with UTS focuses on developing machinery with IIoT and 4.0 and 5.0 technologies integrated into large, modular production lines. When we turned our attention to looking at different materials and manufacturing technology it was only natural that we should turn to others that can fill our knowledge gaps when it comes to specifics such as metallurgy and advanced manufacturing techniques.
Wardell admits to being pleasantly surprised when they found out that some of the foremost experts in the country in this field could be found less than 2 kilometres from their Marrickville factory at the University of Sydney.
Bruce McLean, Chief Engineer at the Sydney Manufacturing Hub explains, "The Sydney Manufacturing Hub [SMH] is one of eight Core Research Facilities at the University of Sydney. Since opening in 2021 we have been working with internal and external researchers and industry to advance the understanding and adoption of Advanced Manufacturing and in particular, Additive Manufacturing."
Wardell explained that the attraction for Packserv was that by partnering with the SMH at the university we get to access state of the art digital manufacturing software, equipment and expertise without the usual eye-watering costs normally associated with this type of development work.
Packserv's research and development team have been looking at different materials for some of the more critical components of their packaging machines. This has involved replacing some parts that are traditionally made from stainless steel with titanium or even ceramic parts that are far more resilient when used in challenging environments.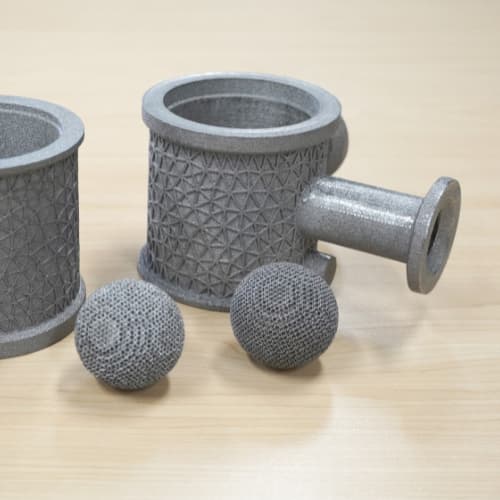 The steel part requires hours of machining, welding, honing, and polishing and therefore comes with a hefty price tag. The printed part can almost be left to create itself overnight. The result being a part that needs only minimal machining and honing as well as increasing resistance to wear or damage from particularly aggressive products.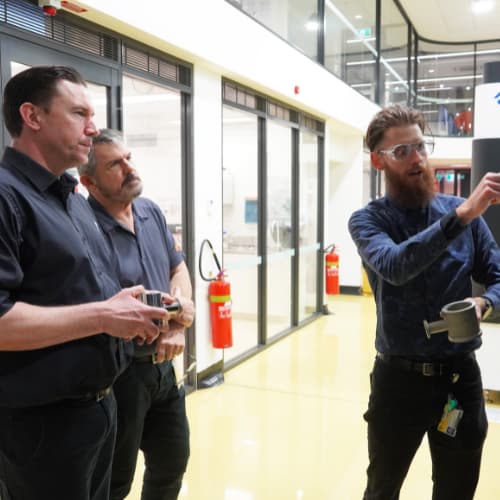 Wardell explained, "Paradoxically, we started out to make one of the hardest, most complex machine parts by using 3D printing, before finding along the way that simpler, more routine parts could also be made stronger and at a price that makes them economically viable".
Bruce McLean explained that the work of the SMH "Research activity spans practically every industrial sector and potential use-case with a strong emphasis on new/novel materials development – especially those suited to current AM production processes".
Nathan Wardell went on, "The truth is, businesses of the size of Packserv just can't be expected to have the level of subject specific expertise that is prevalent in our universities and the willingness and enthusiasm that our research bodies share their expertise is just amazing. Bruce McLean and indeed the whole of his team at University of Sydney are at the peak of their game, backed by very forward-looking core research teams and faculties. What they bring to the table allows us to move forward quickly in terms of developing the central themes of our work without the need to be constantly questioning whether there might be a better way of doing things"
With the spotlight very firmly on the development of Australia's manufacturing capability, the partnering of industry bodies with academic research centres is a priority topic for the government. Packserv have already hosted a visit by Federal MP Ed Husic when he was Shadow Minister for Science and Innovation. The minister was interested in finding out what 'help' actually looks like to small and medium sized manufacturing businesses and the partnering with university research hubs was very much front and centre of their discussions.