Packserv and UTS using AI to transform factory floor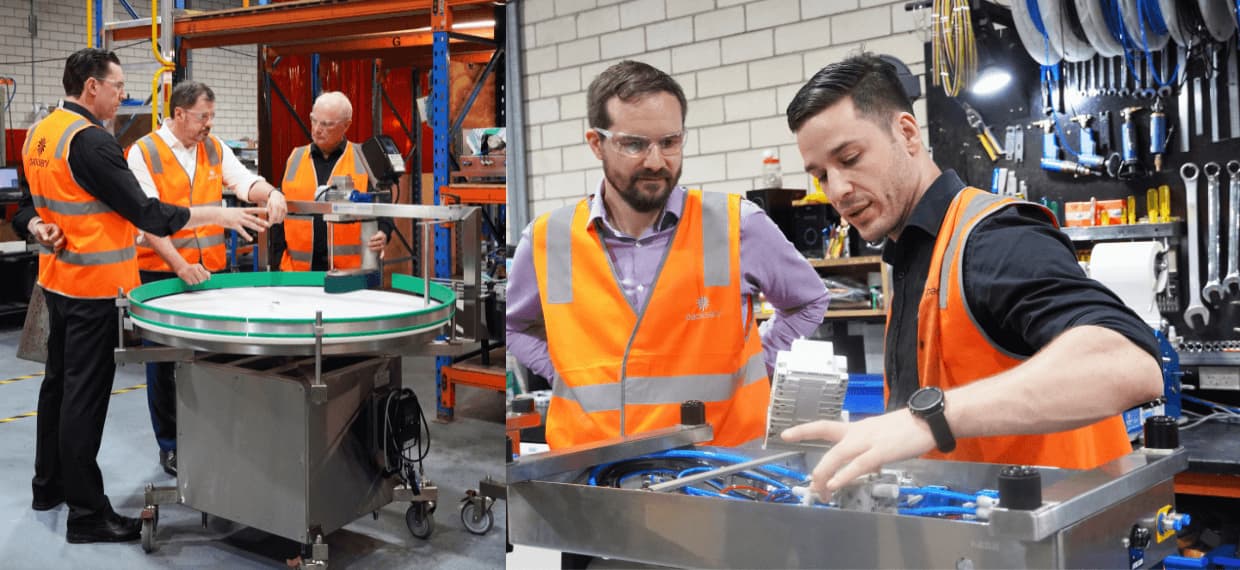 At a recent visit to the Packserve Marrickville factory, the Shadow Minister for Industry and Innovation, Ed Husic, saw the unveiling of the steps being taken to gather data to be used as a framework for the implementation of AI technology. This will be harnessed to enable, amongst other things, predictive servicing requirements for the machines they make from scratch, in Australia.
According to Packserv's managing director Nathan Wardell, the visit left a positive impression on the Shadow Minister who, later the same day, in a speech he made to The Australian Institute, stated, "It's not just a technology for big business (AI), Packserv, who've teamed up with UTS to use AI to reimagine the way they scale up their production lines, crucial to their longer-term viability, staving off competition".
UTS Centre for Advanced Manufacturing's Dr Nick Bennett explained, "Packserv have identified that AI can play an important role in their next generation of products and crucially that this is not just a technology for large, multi-nationals. 
AI will be transformational for Australian manufacturing and that can apply to SMEs too. When AI expertise doesn't exist in-house, universities, like UTS can support businesses by bringing the necessary knowhow. This is exactly the engagement model we've developed with Packserv."
Wardell added, "when we first embarked on this project over two years ago, the prospect of using AI seemed a step too far almost, but with our friends at UTS we have continued to push the boundaries well beyond that which we envisaged possible. I think this not only shows the extent of the possibilities we are trying to harness, but the true value of working closely with an academic resource such as the team at UTS."
Packserv is working to have a prototype of their new machine in time for their appearance at its first ever Auspack tradeshow on May 17 2022. Wardell added, "The pressure is on for Packserv and UTS to start walking the walk after all the talk that's taken place. To say the whole team is excited would be a huge understatement. We're looking to make a leap that will help put Australian manufacturing, front and centre in marketplaces throughout the world."