PACKED PROGRAMME LINED UP FOR WORKPLACE HEALTH & SAFETY SHOW
17-05-2018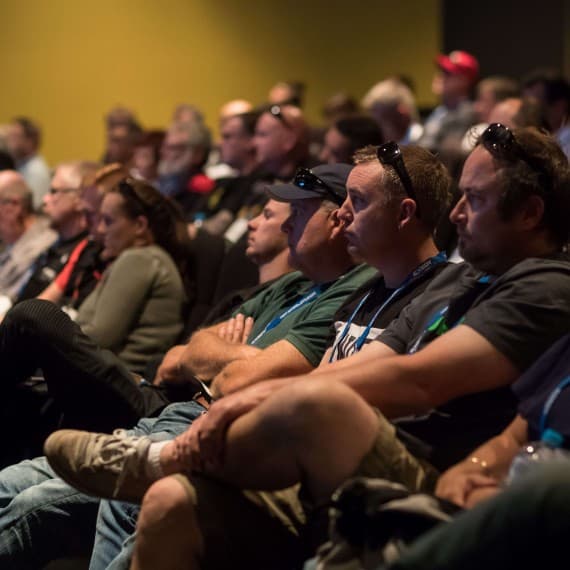 When the doors open next Wednesday on the inaugural Workplace Health & Safety Show at the Melbourne Convention & Exhibition Centre, visitors may well find they have not set aside enough time to take in all the information and experiences they will find within.
Alongside a show featuring 90 exhibitors covering all aspects of workplace health and safety, there will be two strands of educational presentations (The Health Hub and the Safety Hub) plus a novel programme of interactive experiences.
The show is the brainchild of Marie Kinsella, CEO of International Exhibition and Conference Group, who says: "We have to appreciate that people today are very time-poor. And that is why we have put together such a packed schedule of interactive experiences to run alongside the exhibition and the free educational programme - there's almost too much going on!"
Kinsella is justifiably proud of the interactive theatre programme that will be pioneered at the Workplace Health & Safety Show, including an interactive discussion on sexual harassment in the workplace in the light of Melbourne's infamous Robert Doyle case and a live "Ask Renata" session with the Victorian Trades Hall Council's legendary Renata Musolino.
There will also be two sessions of live action theatre delivered by ACT Australia: "Risk assessment, hazard awareness and the culture of speaking up" and "The skills needed to build an agile team and why it is so important".
Marie Kinsella concedes that the "old-style" trade show has been severely impacted by modern media, but she firmly believes that it does still have a role to play. "There's nothing better than meeting face-to-face," she says. "You can discuss your needs with suppliers fully interactively and feel and touch the products – you just can't do that online."
"And with so much going on in the exhibition, the educational programme and the interactive theatre, we don't want just one representative from each company's safety team to come to the Workplace Health & Safety Show. We want the whole team!"
The Workplace Health & Safety Show runs from 10am to 5pm on Wednesday 23rd and Thursday 24th May at the Melbourne Convention & Exhibition Centre.
Workplace Health & Safety Show
03 9596 9205
www.whsshow.com.au