PACKAGING ROBOTS GIVE SME MANUFACTURERS A HELPING HAND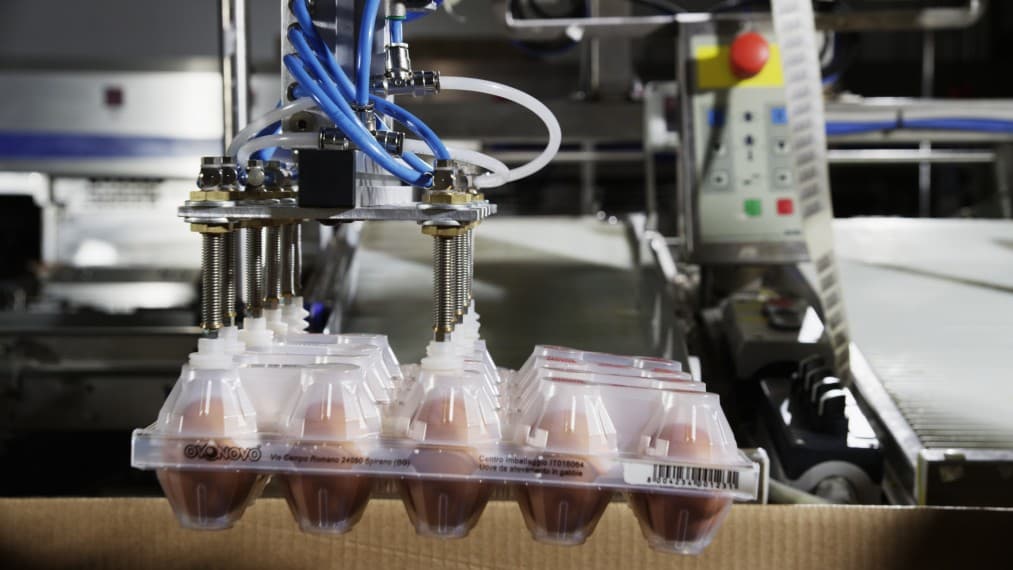 An increasing number of Australian manufacturing companies are investing in compact, lightweight industrial robots to improve the packaging and palletizing process.
Robotic technology reduces the risk of breakages while being able to pack products faster than manual labour is capable of.
Because they can handle even the most fragile and delicate items, businesses can begin reaping significant benefits by automating the packaging process through the introduction of robots.
Robots not only help to speed up the packaging process, they free up staff from back breaking repetitive movements.
Also, they are able to perform multiple tasks and most importantly can result in a short payback period on investment.
There are many examples of small industrial robots being used in the packaging process. One example is Johnson & Johnson's operations in Greece, which use robots by Universal Robots to optimise the packaging process of shampoos and skincare products, picking up three bottles simultaneously from the production line every 2.5 sec, orientating them, and placing them in the packing machine.
The robot is capable of handling 70 bottles per minute, while manual labour was previously capable of handling 40 bottles per minute.
Repetitive tasks can be quite physically draining when performed by hand, and are also associated with boredom – a major factor in low productivity output.
By implementing robots to perform monotonous tasks, staff are freed up and assigned to more stimulating activities enabling them to provide greater value elsewhere in the business. 
These employees can learn to program and operate the robots, simply through a teach pendant which enables programming to be done through a drag and drop routine, functioning that is quite similar to an iPad. Because of this function, robots can quickly be transitioned from one task to another.
The flexibility of smaller robots meets most of the requirements of industrial enterprises and production companies, providing smaller packaging plants with functionality to rival its larger competitors. 
But unlike those that have deployed traditional robots, the total initial cost of ownership is quite low. This is due to the ease of programming, integration and after sales maintenance, which provide a significant reduction in costs.
In some cases manufacturers can expect to save about 30-40 per cent when integrating a lightweight, compact robot compared with traditional industrial robots in the market.
The average payback period for a robot is six months, meaning SME's can quickly recover their initial investment in automation, which will rapidly improve the packaging process.