Published 03-02-2020
| Article appears in February 2020 Issue
PACKAGING PLANT SOLVES WASTEWATER-PUMPING PROBLEMS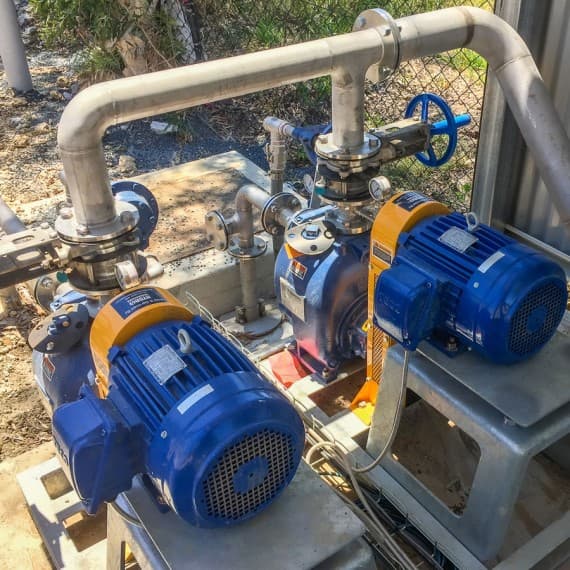 Visy Packaging operates a state-of the-art drink-can manufacturing plant in Stapylton, Queensland. The plant employs more than 50 people and produces export-quality cans for local and overseas markets.
The company was, however, having chronic reliability issues with its submersible wastewater pumps. Engineers had been trying to solve this issue for seven years when Paul Carter, Engineering Manager – Beverage and Food Can, spoke to one of his contractors. This contractor suggested he look at Gorman-Rupp self-priming wastewater pumps, which had been successfully installed at the Pacific Fair shopping centre on the Gold Coast.
Carter instantly saw the benefit of this style of pumping equipment and the maintenance and reliability benefits that they offered. Being surface mounted meant they would be easier to access for monitoring and service.
He says: "The submersibles couldn't pump against back pressure and wouldn't allow us to change the design, but the Gorman Rupp units have allowed us to achieve that, and we now have no issues with our system."
The most suitable pump for the Visy application was the Gorman-Rupp T2A65-B. This is a 50mm self-priming trash pump, which is capable of self-priming to depths of 7.5 metres, and can handle solid particles up to 38mm diameter and also stringy materials such as rags.
If anything too big does get into the pump, there is a large inspection cover-plate for operators to access the pump interior.
The Gorman-Rupp T2 is able to deliver flows up to 10L/s, but larger pumps in the range are capable of flows up to 200L/s. Pumps also come in various materials of construction to cope with abrasive and/or corrosive wastewater.
Hydro Innovations
02 9898 1800
www.hydroinnovations.com.au