PACKAGING INDUSTRY AWARD WINNERS ANNOUNCED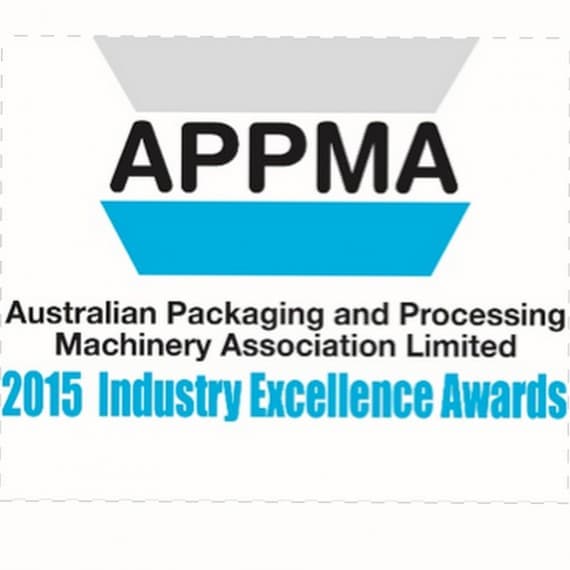 The Australian Packaging and Processing Machinery Association (APPMA) announced the winners for the 2015 APPMA Industry Excellence Awards at a special ceremony in Melbourne last week.
More than 380 people attended the awards ceremony at the Crown Towers, held in conjunction with the AUSPACK exhibition.
The biennial Industry Excellence Awards are designed to recognise innovative and outstanding packaging and processing solutions.
"Companies that enter these biennial awards are recognised for their contribution and outstanding achievements against their peers within the wider packaging industry and we encourage everyone to enter," said Mr Mark Dingley, Chairman, APPMA.
Awards categories include Best New Product Award, APPMA Scholarship, Export Achievement Award, Design Achievement Award, Imported Equipment Award and the Customer Participation Award.
And the winners are …
2015 Best New Product Award
Winner: HMPS for its Coffee Pod Cartoning Machine.
Two High Commendations were awarded: HEUFT Systemtechnik GMBH for the HEUFT prime and Walls Machinery/Adaptapack for the Ulysses Shelf Ready Case Packer.
2015 APPMA Scholarship 
The seventh annual scholarship program enables one person each year to study a Diploma in Packaging Technology. Due to the quality submissions received this year, the APPMA agreed to provide two scholarships to the value of $20,000.
Winners: Alysha Baggett, Packaging Technologist, Frucor Beverages and Alexandra Brayshaw, Accessibility Design Researcher, Arthritis Australia.
The two other finalists were Marianna McEwan, Contract Packaging Technologist, Frucor Beverages and Mona Parnian, Quality Systems Engineer, Wellman Packaging.
2015 Export Achievement Award
Winner: GP GRADERS for the Airjet Cherry Defect Grader.
A High Commendation was awarded to HMPS for their South African Pet Food Packaging.
2015 Design Achievement Award
Winner: Machinery Automation & Robotics for container loading.
Two High Commendations were awarded; Fibre King for Oryx De Erector and Heat and Control for the Fastback Revolution Mid-Gate.
2015 Imported Equipment Award
Winner: AAA Packaging Supplies for its C-One Plana Pallet Wrapper.
A High Commendation was awarded to MPI Australia/Automated Packaging Systems for the Mail Order Fulfilment.
2015 Customer Participation Award
Winner: Fibre King for the Oryx De Erector
The APPMA awards are supported by Agility, Midway Metals, PKN and SMC Australia.