PACKAGING GIANT AIMS FOR 'LIGHTS-OUT' FACTORY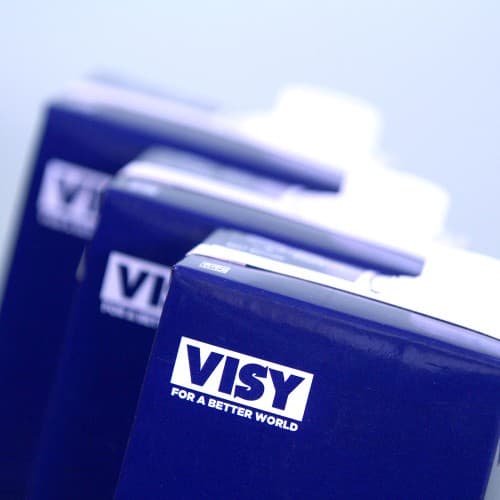 Melbourne-based packaging giant Visy is aiming to rapidly increase its investments in automation, with the end goal of having a fully automated factory. 
"We have a vision which I call the 'lights out' factory - a fully automated box factory that operates in the dark because robots don't need lights," said Visy Chairman Anthony Pratt.
The plan is some way from becoming reality, but the company is currently undergoing a rapid shift towards automation, with an industrial technology and digital hub being created in Singapore to lead the change.
"We want to use technology to help us do a better job of looking after our customers, lowering our costs and innovating, but it has to be the right source of innovation," Pratt said.
"It's always important not to just go for the cool things in technology but the ones that have the fastest payback [and] where there's sufficient margin [for] error."
Pratt said that the company would soon have one of the only corrugated factory warehouses employing robotic driverless forklifts, a strong step in the path towards full factory automation. 
Despite these lofty automation goals, Pratt remains confident that Visy will be able to keep growing its human workforce, and that Australian manufacturing's future would be supported largely by automation, not quashed by it. 
"It wasn't too long ago that economists were predicting the death of manufacturing in countries like Australia and America because they couldn't compete with low costs in Asia," he said.
"I beg to differ. I can even see a scenario where countries like Australia and America with the best brains and best resources are where the manufacturing is because robots make labour costs irrelevant."
Visy, having supplied packaging solutions to Amazon for several decades, is also taking tech cues from the company's fast-paced innovation. 
Australia may soon see boxes that sport integrated tracking for temperature, supply chain movement, location, and other supplier-based details. 
"Logistics is an opportunity to improve the customer experience and lower costs, which will enable Amazon to reduce prices further," said Pratt.
"We want to actively innovate with Amazon on this."