Pacific Islands dealer PortxGroup brings world standard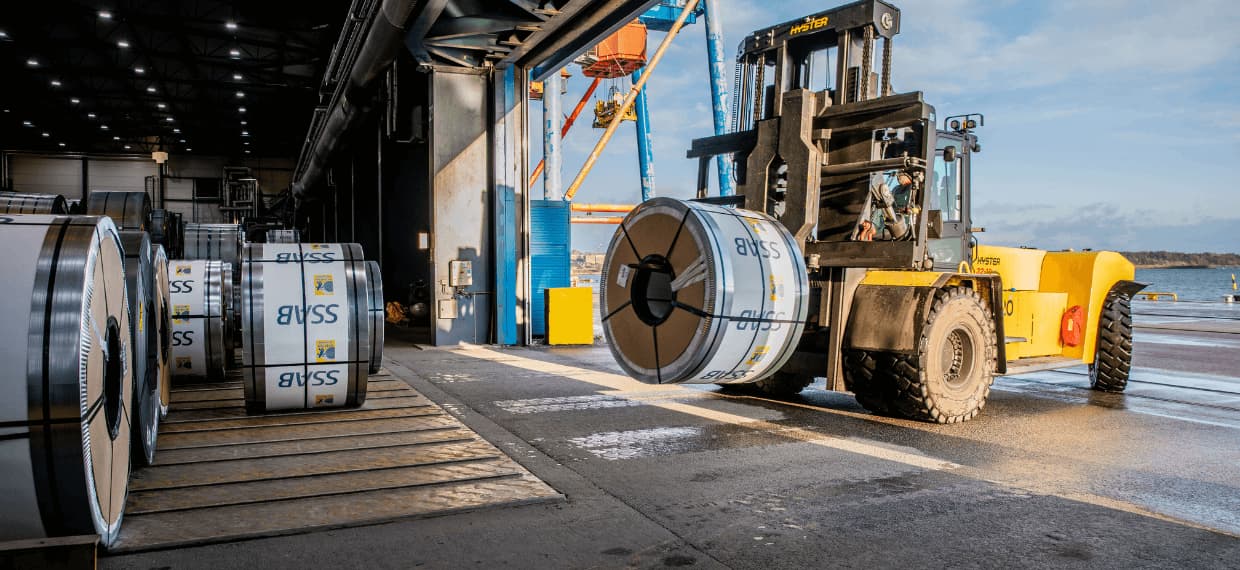 Forklift and materials handling leader, Hyster, is expanding its service offering – including safety training and logistical support in remote locations – with the appointment of PortxGroup as a Hyster dealer servicing the Pacific region.
PortxGroup is a rapidly evolving industry provider of logistics solutions with a wealth of experience in port development projects and materials handling and will represent Hyster in the Commonwealth of the Northern Mariana Islands, the Federated States of Micronesia, the Marshall Islands, Nauru, Palau, Papua New Guinea, the Solomon Islands, American Samoa, Niue, Tokelau, Tonga, Tuvalu and East Timor (Timor Leste).
"Materials handling customers in these Pacific Islands have unique geographical and logistical challenges. Access to service capability and parts availability are key to success, and we believe that the nimble and flexible approach of PortxGroup will provide new solutions for these customers," says Mr. Simon Munn, Vice President, Dealer Development, JAPIC, Hyster-Yale Group.
"Hyster backs its products globally, in locations ranging from the world's most populous nations to the most widely dispersed, to ensure the same top standards whether in Singapore, Sydney, or remote Asia-Pacific islands," he said.
With the company's mission, to provide cost-effective ways in accessing the very best thinking and innovative solutions in the material handling industry, PortxGroup will complete Hyster's coverage in the Pacific Island region and bring a level of after-sales service previously unavailable to this region.
PortxGroup Principal, Mr. Peter McLean, has been serving the Pacific Islands region for many years, and says, "Over the years, we have seen many companies come and go. What customers crave is a business who isn't going to just sell a product and leave. They are looking for a brand that is offering long-term support in very remote, difficult to access regions. We hope to combine Hyster's globally recognized brand quality with our strong knowledge of the region to offer customers quality and long-term partnerships."
"The opportunity to be a Hyster™ dealer is not only a chance to work with a globally recognized and long-established brand, but it also offers us access to a full range of high-quality products that are used in a broad range of industries. As a company, PortxGroup wanted to be associated only with a 'tier-one' brand, and Hyster was the ideal fit for us," he said.
As part of the service offering, PortxGroup will provide training to Hyster customers in the Pacific Islands to keep forklift operators updated with the latest safety standards.
"Training is a key part of a long-term relationship. We want our customers to get maximum productivity out of their Hyster forklifts, and Hyster globally puts such a strong focus on safety, which matches our own safety-first ethos," says Mr. McLean.
PortxGroup has been appointed as an authorized Hyster dealer as of 1st September 2021, and Mr. McLean looks forward to making the new relationship a success.
"Our highly motivated team has a unique and customer-focused approach. Our customers know the quality of the Hyster brand, and when combined with our long-term partnership approach to business, it creates a new level of materials handling solution offering," he said.