OZMIST: VAPORISE YOUR COOLING TROUBLES
24-11-2016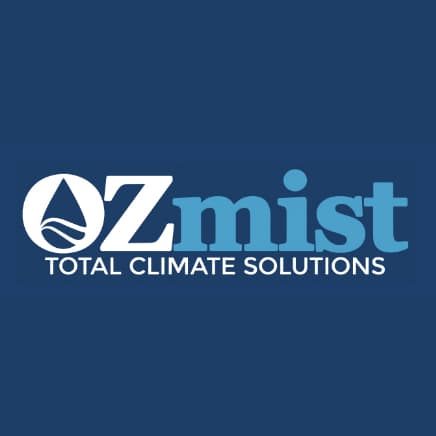 Ozmist is the leading misting system manufacturer and distributor in Australia. An Australian owned and operated company, Ozmist pioneered the introduction of misting systems to the Australian market place over fifteen years ago.
Ozmist offers a range of solutions via the use of high pressure misting from its specially designed pump modules, which pressurise the water to 1000PSI.
Millions of water droplets are created, and are so small that they instantly flash evaporate and absorb the heat in the air. Flash evaporation can reduce the surrounding air temperature by as much as 14°C in just seconds, without leaving residual water.
Ozmist provides cost effective solutions for:
Alfresco Cooling- Cafés, bars, restaurants and home
Condenser Pre Cooling- Precooling air around chiller / condensers to lower running costs and increase cooling efficiency.
Warehouse / Spot Cooling- Industrial cooling for large spaces, factories and workshops.
Animal health and welfare- Cooling and aerial disinfection solutions of large animal, stock and poultry sheds
 Event and Expo Solutions- Portable cooling solutions for outdoor events.
Ozmist offers free, no obligation quotations on their systems and solutions, for a free quote, call 1300 306 478 or visit www.ozmist.com.au for more information.