Published 31-10-2019
| Article appears in November 2019 Issue
OXYGEN ANALYSER TO HELP PERFECT PACKAGING FOR WINEMAKERS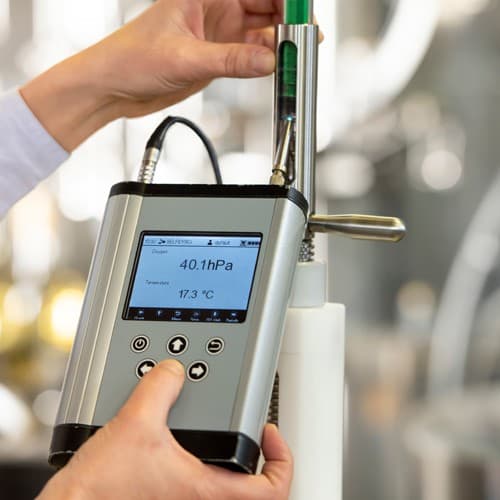 Jet Technologies has teamed up with wine closure specialist Vinventions to release a novel system that will enable winemakers to improve product quality through real-time oxygen management.
The portable NomaSense O2 analyser allows winemakers to measure oxygen levels throughout the winery, and that includes the oxygen dissolved in wine as well as the gas. Oxygen can be measured at every stage of the winemaking process, including during the packaging stage, regardless of whether the packaging is a bottle or a cask.
"Oxygen and gas have a big role to play in creating the sensory profile of wine, including the aromas, structure and colour, and can be the difference between a good and a bad wine," says Daniel Malki, General Manager, Jet Technologies. "It is vital that Australian winemakers have strategies and the right tools in place to manage oxygen and gas, so they are best-placed to deliver their customers the highest quality wine possible.
"Many Australian winemakers face the challenge of extending the shelf life of their wine, particularly those who export. Many wines can be opened two or more years after bottling, therefore, for quality control purposes, winemakers need to stay on top of measuring and managing the evolution of their wines in terms of oxygen and gas levels," adds Malki.
The real-time nondestructive testing provided by the NomaSense O2 offers superior measurement accuracy over samples taken from the cellar and moved to a laboratory.
The NomaSense O2 uses luminescence technology combined with the use of remote sensors. It is one of the few devices available to the wine industry that allows the measurement of both dissolved and headspace oxygen, and that also provides accurate total package oxygen values.
The analyser's measuring capabilities also match analytical and research laboratories' requirements in terms of trace analysis for measuring permeabilities of different package types (especially wine closures) or monitoring very low dissolved oxygen concentrations during ageing steps.
Jet Technologies
02 8399 4999
www.jet-ap.com