Published 28-05-2020
| Article appears in June 2020 Issue
OVOID EDUCTOR MADE TO MEASURE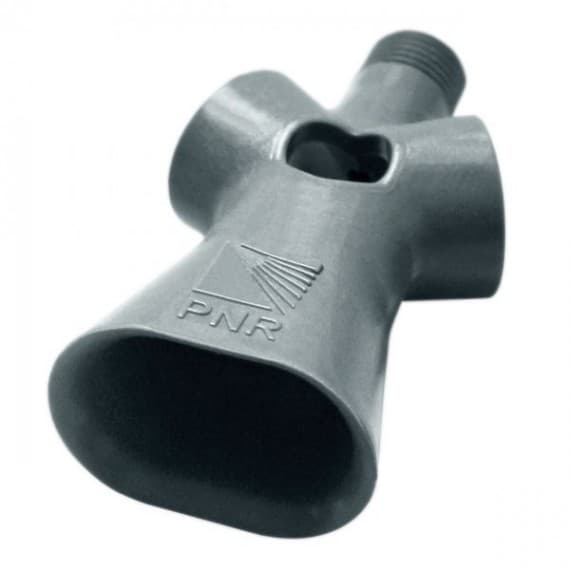 The perfect sized mixing eductor can be hard to find. Mixing tanks come in a variety of sizes, but it can be tricky to match an eductor to smaller and more shallow tanks.
Now, Tecpro Australia has introduced a new ovoid-shaped eductor with an efficient design that reduces energy consumption without compromising performance.
Designed and manufactured by PNR Italia, the UPB ovoid eductors use a unique venturi design that can circulate large volumes of tank solution using a smaller pump. In fact, the UPB can circulate 4-5 litres of solution for every litre pumped.
Once installed at the bottom of your tank, the UPB ovoid eductors are suitable for a variety of uses that include mixing chemicals, suspending solids, adjusting pH and "sweeping" debris or sludge towards a filter intake.
The pump is installed outside the tank for easy service access, while the eductor itself has no moving parts, making it maintenance-free.
The new UPB ovoid eductors come in two different materials, both chemically resistant: a neutral PVDF, or a combination of polypropylene with 30 per cent fibreglass. The eductors also come in a range of three internal free passage sizes – 3mm, 4mm or 5mm.
The PVDF model is suitable for temperatures up to 90 degrees C, while the polypropylene model can accommodate up to 80 degrees. The number of eductors required in each tank depends on the application and the required rate of turnover.
For more information about the right style, size and number of eductors for your application, contact Tecpro Australia.
Tecpro Australia
02 9634 3370
www.tecpro.com.au