OUT OF THIS WORLD
26-09-2017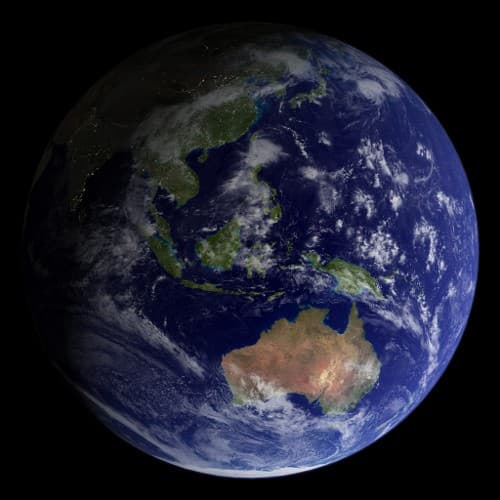 Until now, Australia has been one of the only OECD countries without a national space agency, but that's about to change. 
After months of pressure from manufacturers, the Space Industry Association of Australia, and the South Australian Government, the Federal Government has used the opening of the International Astronautical Congress in Adelaide to announce it will establish a national space agency.
NASA Acting Administrator Robert Lightfoot the agency would provide an excellent opportunity to increase the collaboration with Australia.
"From a NASA perpective we've had a great partnership with Australia for a long time and I look forward to seeing which areas Australia decides to focus on," he said.
"I think that will be their challenge but there's enough room for them to participate in what we're doing. It's a global endeavour – we're all here for that reason – and I think Australia not being a part of that (until now) is a little bit strange."
Critics have said that Australia can ill afford investment in a costly space agency, but history has shown that the economic returns from similar endeavours are often substantial. 
Despite an ongoing economic review of a potential space agency, to be completed in March of 2018, Senator Birmingham said it was already clear that the case for a national agency was "compelling".
"This agency will be the anchor for the domestic coordination and the front door for our international engagement for so many of you from across the world's space industries," he said.
"I am confident that with our unique geography, South Australia will naturally be at the forefront of an increased Australian engagement in space industries.
"Space is too large, too complex, too important for any one country to seek to do it alone and this congress presents yet another outstanding opportunity to share insights into the future of the global space industry."
It has been almost 50 years since Australia launched a satelite from its shores, despite numerous rocket and missile tests for international projects taking place on Australian soil. 
Space Industry Association of Australia Chair Michael Davis said the SIAA was thrilled with the announcement and expected the agency would be a collaboration between government and industry.
"What a start to this congress," he said.
"The aim is to deliver clear economic benefit to the Australian economy and of course, to re-enforce our status as a participant of long-standing in the development of outer space."
"We will soon take our place at the table of space agencies as major initiatives and cooperative projects are considered and developed." 
The State Government last week also announced a space industry centre was being established in Adelaide, and that Defence Industries Minister Martin Hamilton-Smith's portfolio was being increased to include space ventures and technology.