OUR TOP SMARTPHONES FOR INDUSTRY
22-04-2016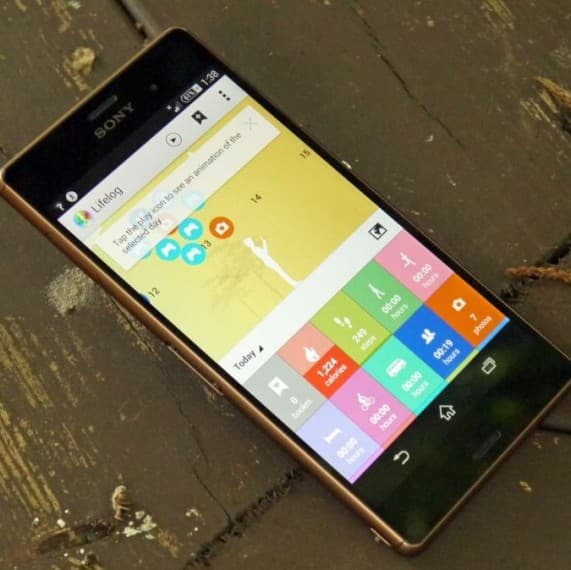 Every year new smartphones are released – each claiming to be "the next best thing."
Some claim to be the most waterproof, dustproof or shockproof. Others claim to have the longest battery life or the best all rounder.
But does newer actually mean better? In a time when technology is advancing at such a rate, it can be hard to keep up in this competitive market.
Industry Update tech expert Daniel Zakoshanski has selected five smartphones that he believes can best withstand the rigors of a challenging industrial workplace ...
Best water/dustproof smartphone
To me, this choice of phone is a no brainer. The Sony Xperia Z3 is the best waterproof phone. Yes it is two generations old now, but unlike its current replacement (the Z5), it can be used while fully submerged underwater and you can take photos and videos with it with its dedicated camera button. When it first came out, Sony advertised that you could use it at a depth of 1.5m and for no longer than 30 minutes. The downside of this phone is that if you crack the screen, you will lose the waterproofing of this phone (even when you replace it). For a full list of specifications click here: http://www.gsmarena.com/sony_xperia_z3-6539.php
Most shockproof
Have you ever been so angry that you wanted to throw something at a wall to let off a bit of steam and the closest thing to you was your phone but you were worried that the screen might crack? Well fear no more as the CAT s40 should be able to handle your walls with no problem. The main downside to it is that the display does not have a high resolution, but then again, I do not think that your wall would not mind it too much. For a full list of specifications, click here: http://www.gsmarena.com/cat_s40-7456.php
Best battery life
If you are a person who is constantly on their phone or is always afraid that their phone will die midway through the day on a single charge while using its basic functions, then the suggestion we have is a very close call between the Motorola Droid Maxx 2 and the Sony Xperia Z5 (on Android 5.1.1). Motorola claims that the Droid Maxx 2 will last up to 48 hours on a single charge (and it also has TurboPower charging compatibility if you need a quick topup). Meanwhile, the Sony Xperia Z5 (on Android 5.1.1) has an inbuilt setting called STAMINA. You are able to squeeze out around 9-10 days of battery life on Ultra STAMINA mode, up to 5 days on just STAMINA mode or up to a whole day without it. If you do update it to Android Marshmallow, you lose the STAMINA modes but it gets replaced Android Doze. A full list of specifications, click here:
http://www.gsmarena.com/motorola_droid_maxx_2-7712.php
http://www.gsmarena.com/sony_xperia_z5-7534.php
Best budget smartphone
Not all of us can afford a $1000 phone. That price seems ridiculous to me. The moment you go over the $500 mark, you have stopped paying for the phone and have started paying for the brand. It is about as ridiculous as people camping outside an Apple store a week before a new Apple product is released. So it is important to remember that there are phones out there that are able to do most things that the flagship smartphones can do at a fraction of the cost. So the winner of this category has to go to the OnePlus 2. With a price of AUD$455, you get the top of the line processor,  a high resolution screen, a load of RAM and a display of 5.5 inches. A full list of specifications can be found here:
http://www.gsmarena.com/oneplus_2-6902.php
Best all rounder
The all rounder award goes to the Nexus 6P. This is due to the phone having a really good camera, a very nice screen, a large display and top of the line specs. It is on the pricey side, but when you compare a Samsung Galaxy Note to it, it really is a no brainer as you get what you need from a phone straight out the box instead of having functions that you will only ever use once or twice. Out of the box, you get the stock version of Android which is the best OS you can have if you are transferring from an iPhone to an Android for the very first time as there is no large learning curve. Since it is a Nexus phone, you will receive the latest Android updates first.
A full list of specifications can be found here: