FROM ORANGE JUICE TO FLAVOURED MILK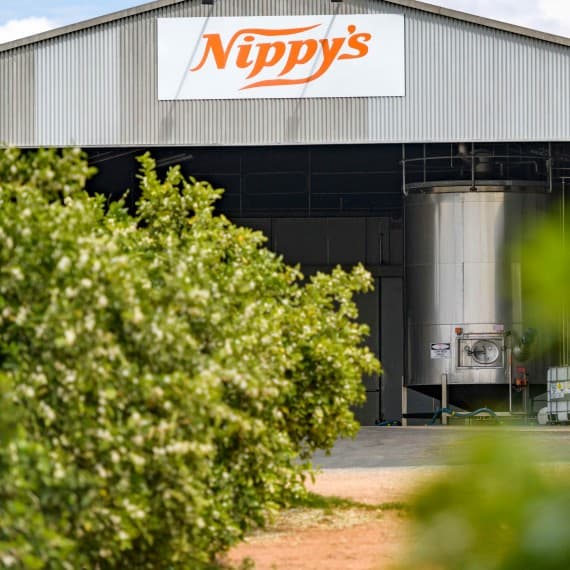 Alic Knispel knew the meaning of hard work and the value of a dollar. In fact, in 1933, he jumped on his pushbike and rode 227km from Adelaide to Moorook in South Australia's Riverland just to get a job.
As a young man, he toiled hard and saved fastidiously for many years to save up enough to buy a fruit block, which would ultimately lay the foundations of a long-running business that has since made Nippy's a household name.
Now a third-generation, family-owned manufacturer of fruit juices and flavoured milks, Nippy's is a South Australian success story that continues to develop across three separate sites, including a citrus orchard and packing facility at Waikerie, a dairy processing plant at Moorook, and a juice factory at Regency Park.
And for joint Managing Director Ben Knispel, grandson of Alic, it is this diversification over the years that has underpinned the company's growth.
"Our flagship product is still our two-litre chilled orange juice, but we've expanded our range enormously, including our iced chocolate and iced coffee, while we still continue to grow and pack many varieties of citrus fruit in the Riverland," said Ben Knispel, who manages the company alongside his father Jeff, while his mother Tina is also a Director.
"We now have hundreds of different product lines that we continually review and develop in the spirit of always trying new things to stay relevant, while maintaining the old favourites that people know and love."
Ben Knispel lives in Moorook where he has helped expand the company's flavoured milk processing facility over the past decade, including investment last year in a new $11 million production line to establish a new 500ml PET bottle range to complement its existing 375ml milk carton range.
Today, the Moorook facility employs 40 staff, produces 10 million litres of flavoured milk annually, and is responsible for around a third of Nippy's $70-80 million a year turnover.
Meanwhile, the nearby Waikerie citrus packing business – where the company manages 240 hectares of its own orchards – is responsible for a similar turnover amount each year, employing 55 staff and handling 40,000 tonnes of fresh fruit annually. And this figure looks set to increase even further this year, with a new $4 million packing line to be operational by the start of the next fruit packing season in April.
The third part of the Nippy's business – its chilled juice factory at Regency Park – is also going from strength to strength, employing 40 people and producing eight million litres a year.
It rounds out a carefully differentiated family company that is reaping rewards thanks to a combination of tried and true business practices with calculated risk-taking.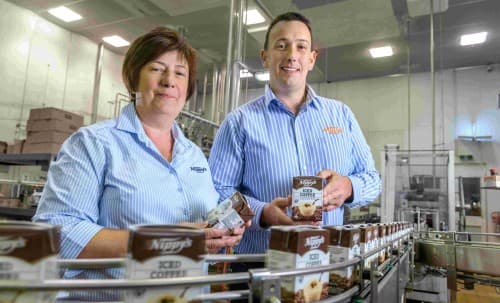 Ben Knispel has helped expand the company's flavoured milk processing facility
"Over the past decade in particular we have tried a few different things to help drive the company forward," says Knispel.
"For example, we've pushed our chilled juices and flavoured milks further into interstate markets, while fruit demand from China has increased significantly. In fact, four or five years ago we didn't send any fruit to China, but now it's one of our biggest markets.
"So we're tracking well and I think that's got a lot to do with our people and the way we do business. We've always been really honest about the way we do things here and have remained pretty humble along the way."
South Australian icon
In 2017, Nippy's was inducted into the San Remo Hall of Fame at the South Australian Food Industry Awards, joining other iconic SA brands including Coopers, Bickford's and Maggie Beer.
The company has been a BankSA customer for 60 years.
Nippy's
www.nippys.com.au
BankSA
www.banksa.com.au/manufacturing