OPTICAL SENSORS PERFECTING V8 RACE CARS ON THE TRACK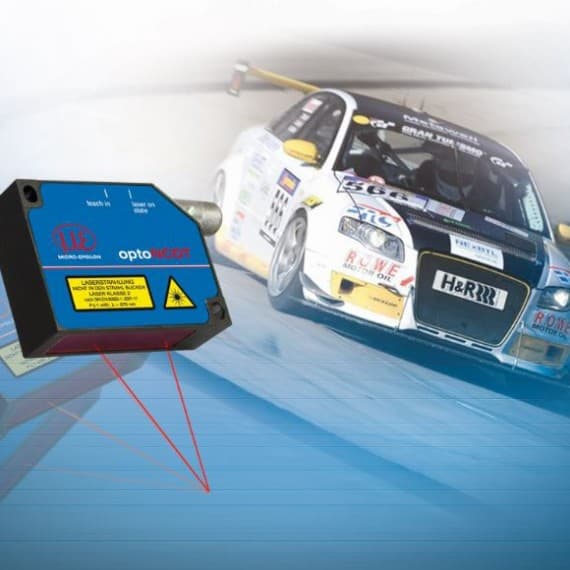 The Tuning Akademie racing team had a highly successful season last year.
In a 24h race at the Nürburgring, the racing team won the world championship in the category VIII class of alternative drive concepts.
Racing cars from the Tuning Akademie Ingolstadt not only come with an immense horsepower but also include measurement technology from laser-optical distance sensor manufacturer Micro-Epsilon.
With the Audi A4 V6 3.0 TDI quattro, two optoNCDT 1402-250 VT laser sensors were fixed in the x-axis above the front and rear axles under the bodywork, providing the required measurements during driving.
Germany made optical laser sensors distributed by Bestech Australia are designed for measuring displacement, distance and position and equipped with an integrated digital signal conditioner.
The rotatable sensor connector and an RS422 interface offer improved flexibility. These distance sensors are insensitive to vibrations that occur during the race. The downward-looking optical sensors measure the distance from the vehicle to the road. By continuously measuring the vehicle height in relation to the speed of the racing car, the racing team can accurately determine the aerodynamic balance and respective downforce at the front and rear axles.
Based on this data, even pitching movements during acceleration and braking phases can be evaluated in detail in order to further improve the driving behaviour and aerodynamic efficiency.
This sensor technology allows the team to evaluate in detail the effectiveness of different aerodynamic components or chassis components, even after the first lap.
Designed by the Tuning Akademie, the racing car serves as a test vehicle for chassis components, alternative materials and innovative fuel and drive concepts. In the endurance races at the Nürburgring, the team tests vehicle development concepts from a scientific viewpoint.
If you are also looking at improve your car performance, maximise its agility and stability whilst being the fasties car in the race, call Bestech Australia.
Bestech Australia Pty Ltd
Ph: 03 9540 5100