Open up now, business groups tell Premier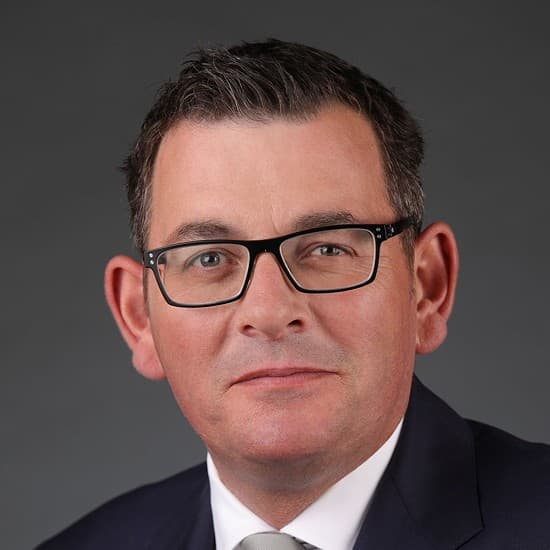 Business groups have attacked the further delay announced on Sunday, October 25, by Victorian Premier Daniel Andrews in lifting harsh COVID-19 restrictions that have kept Melbourne in lockdown.
Business Council chief of Australia executive Jennifer Westacott said it was "just inexplicable that a state with comparable or lower case numbers than NSW cannot adopt the same best-practice system ... to contain local outbreaks and effectively manage contact tracing and tracking.
"A pattern of delays, maybes and apologies doesn't excuse Victoria's failure to manage local outbreaks. It is taking too long and too much is being lost."
The Victorian Chamber of Commerce and Industry said the decision was a "shattering blow" to business.
Mr Andrews put a "cautious pause" on plans to ease restrictions while he waited for the results of testing taken at the weekend in the north of Melbourne, where there had been an outbreak.
As all the results came in negative on Monday afternoon, October 26, Mr Andrews announced restrictions on retail and hospitality would be eased from 11.59pm on Tuesday, October 27.
Stay-at-home restrictions will be lifted from the same time, although the 25km travel limit will remain in place.
Hotels, cafes and bars will reopen with limits of 20 people indoors, including 10 people per space, and 50 people outdoors, with one person per two square metres.
Beauty and personal services will reopen, provided masks are worn.
Victoria recorded no new cases and no deaths overnight on Monday, October 26.This brought the rolling 14-day average for Melbourne down to 3.6 cases. Mr Andrews' stated target for the easing of  restrictions was a 14-day rolling average of five cases.
Prime Minister Scott Morrison quoted Treasury figures at the weekend that showed the Victorian lockdowns were costing Australian taxpayers $200 million a day in direct economic support , with 1200 jobs being lost each day.  
Mr Andrews had indicated a number of times since last Monday that he may ease some restrictions on retail and hospitality from Sunday. His decision not to lift restictions at that time also prompted unanimous criticism from business groups.
 Australian Chamber of Commerce and Industry chief economist Dr Ross Lambie said that with Victoria representing about a quarter of the national economy, any delay in the state government's plan to lift restrictions over the rest of 2020 would negatively impact the October budget's forward estimates.
"We're also fast approaching the busiest trading period of the year and for thousands of businesses the next few months is make or break," Dr Lambie said.
"Over the past few months, we have witnessed goods moving from Melbourne to Sydney taking longer than goods moving from Germany to Australia. This simply won't cut it during the Christmas trading period.
"With an expected ramp up of trading, we need distributors, freight operators, factory floor workers and retailers back to near full capacity.
"Businesses need all the time left to adequately plan, including reinstating business-to-business relationships and placing purchase orders."
Australian Industry Group chief executive Innes Willox said lifting restrictions was "not a political issue''.
"The reality is that tens of thousands of businesses are at stake as are the livelihoods of their employees."
Tim Piper, the Victorian head of the AiGroup said the restrictions on retail and hospitality could have been eased significantly. "The extent of the restrictions is unnecessary," he said.
"This will have a devastating effect on retailers in the lead-up to Christmas – a three month period where some businesses make 70 per cent of their revenue.
 "There is no rhyme or reason to it. Manufacturing is operating on 85 per cent capacity at a time when businesses need 100 capacity or more."
Mr Piper said online had taken a huge slice of the market from bricks and mortar retailers during the lockdown. He feared some business would fold in the New Year.
"Once the restrictions are lifted, a percentage won't be able to operate. They'll open for the Christmas period, if they can – but once JobKeeper stops in March some simply will not be able pay staff
Commonwealth Bank chief executive Matt Comyn said governments were trying to mitigate the risk of a rebound in COVID cases, but the sooner businesses could reopen the better.
''Based on the level of cases at the moment, it certainly would provide a lot of encouraging support to be able to open restrictions faster,'' he told the Trans Tasman BusinessCircle on Monday.