Published 11-05-2021
| Article appears in June 2021 Issue
Only 30% of manufacturing workers optimistic about future – survey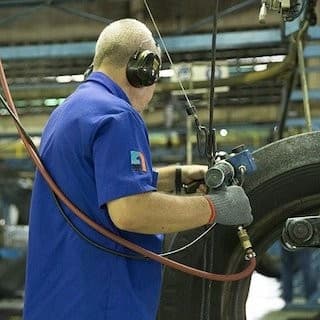 Below: Workers' views on the positive vs negative affects of Covid-19 on work. Bottom: Younger workers were the most likely to be financially affected during the pandemic, yet they are the most hopeful for the future in the workplace (82%).
A survey has found that while four out of five Australian workers feel optimistic about the next five years, only 30% of those in manufacturing feel the same way. It also found that 10% of Australian manufacturing workers reported losing their jobs last year.
 
The findings were based on a global survey of more than 32,000 workers by the ADP Research Institute in November and December last year. They were reported in The People at Work 2021: A Global Workforce View.
 
The survey, which included 1,902 Australians from all industries, explored whether the effects of the pandemic affected employees' attitudes towards the current world of work and what they expect and hope for in the workplace of the future.
According to the report, three quarters of working Australians felt uncertainty over their job security during the pandemic and more than half were affected professionally by Covid. A quarter of all respondents were laid off (8%), furloughed (6%) or temporarily laid off (11%) by the same employer. In respect of manufacturing, the figures were
·      Lost a job – 10%
·      Furloughed – 3%
·      Temporarily laid off by same employer – 11%.
Of those people who lost their jobs, 17% were in the leisure and hospitality industry, followed by IT/telecoms (11%) and manufacturing. Workers in transportation and warehousing were the most secure, with only 4% being laid off, followed by 5% working in construction and 6% in education and healthcare.
 
When it came to furlough, real estate workers were the hardest hit, with 13% in this industry saying they were "sent home" at some point last year. This was followed by 9% in IT/telecoms and 8% in hospitality and leisure.
 


Hospitality and leisure workers were most impacted by temporary layoffs from their employers, with 19% affected, followed by 14% of construction workers and 12% of finance workers.
Industries which feel most hopeful for the next five years in the workplace are IT/telecoms, construction and finance, with 85%, 85% and 83% respectively saying they feel quite or very optimistic for the next five years in the workplace.
 
Workers in the real estate, media and manufacturing industries were the most pessimistic for the future, with only 42%, 36% and 30% respectively saying they feel optimistic for the next five years in the workplace.
 
Those living in Tasmania and Northern Territory are the least optimistic for the five years ahead, with almost a third (31% and 27% respectively) saying they're not feeling optimistic for the next five years in the workplace, compared to the national average of 21%.
 


When asked about the affects of Covid-19 on their work in the next three years, more respondents said they expected it to have a positive impact in the areas of skill development, flexibility at work, the way they do their work and work-life balance. Only in their ability to find a job or financial security, did they expect it to have a negative impact.
 
Peter Hadley, President - APAC at ADP, commented: "This new data from ADP tells us that Australians really felt the pressures falling out from the Covid-19 pandemic.
 
"Although many people have been hard hit professionally, there's a sense that what has been a dark could have a silver lining in various ways when it comes to the world of work. Particularly in terms of accelerating the shift towards flexible working patterns, with two in five Australians saying they believe Covid-19 has had a positive impact here."
 
He said that understandably, job or financial security was front of mind for many, and these concerns unfortunately reflected reality.
 
"In a year when many businesses have had to shut temporarily or permanently, or significantly alter their operations, the effects of the disruption and uncertainty on the workforce have been profound," said Mr Hadley.
 
"The challenge now for employers and HR teams is to find ways to harness the positives while, as far as possible, alleviating the negatives to ensure that staff stay upbeat, motivated and empowered to do well moving forward."