ONLINE VISUAL REFERENCE TOOL FOR CONNECTORS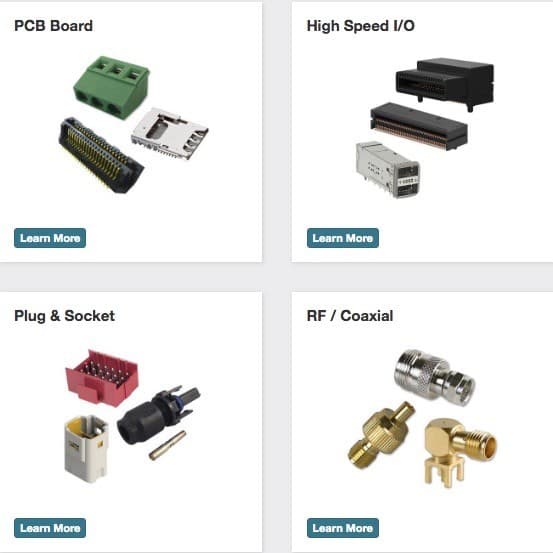 element14 has launched the industry's first Connector e-Guide, a comprehensive online reference tool showcasing all kinds of connectors from more than 30 of the industry's most trusted brands. Users can easily review and select products from element14's extensive connector catalogue visually or by part number.
The guide uses large visuals to display and categorise connectors clearly in a single online hub, making it an invaluable tool for users who need to find and replace an application's damaged connector without knowing the part number. In addition, the intuitive interface displays associated products and accessories, such as cable and wire, crimp tools and other installation aids, saving time by reducing the need to search for these separately.
All products are backed by element14's unique product support features, including easy and secure online ordering, full reel packaging, same-day shipping and local 24/5 technical support.
"We are aiming to deliver a truly customer-centric approach in our Connector e-Guide, recognising the challenges engineers face and helping them make important buying decisions, faster," says Cliff Ortmeyer, Global Head of Technical Marketing for Farnell and element14.
"The e-Guide's intuitive and user-friendly interface showcases the breadth of our product portfolio and groups related products together. Customers can benefit from the unparalleled level of support that element14 provides from initial design concept through to large scale production."
element14
1300 361 005
au.element14.com