ONLINE VIDEOS PROVIDE ELECTRONICS TIPS AND TRICKS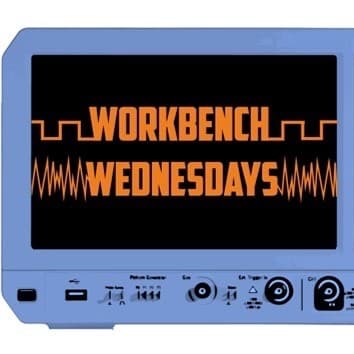 Workbench Wednesdays is element14.com's weekly series of online videos, hosted by James Lewis ("The Bald Engineer") and providing tips and tricks on the latest benchtop productivity tools to help them build smarter. The most recent episode is sure to be hair-raising as James investigates the electrostatic protection tools every engineer should have and know how to use.
"We created the 'Workbench Wednesdays' series to help community members expand their knowledge and ensure they understand everything their tools can do to help them create innovative products," says Dianne Kibbey, Global Head of Community and Social Media at the element14 Community. "James brings a unique spin to the series and offers our 640,000-strong community a perspective they can relate to because he's a professional engineer, too. We're excited to continue 'Workbench Wednesdays' to help our community connect with each other, inspire creativity and bring their ideas to life."
In contrast to traditional product reviews, Workbench Wednesdays provides hands-on tips in real-lab situations. The episodes provide viewers with valuable insights to help them decide whether or not to upgrade their gadgets and why. Community members are also welcome to interact with the content and host to gain an even deeper understanding about the tools and concepts being discussed. One of the most popular episodes of Workbench Wednesday featured James reviewing the considerations for when to upgrade a soldering station, as well as how-tos on solder tip maintenance that will extend the working life of tools.
element14 is the first community specifically aimed at professionals and hobbyists alike, and offers a variety of benefits to its members to help them to grow their knowledge and skills. It provides access to resources that offer information on a number of the latest development tools, technical information from suppliers, community discussions, webinars as well as live chats with the element14 support team.
element14
1300 361 005
au.element14.com