ONLINE TOOL PROPOSES PERSONALISED CRANES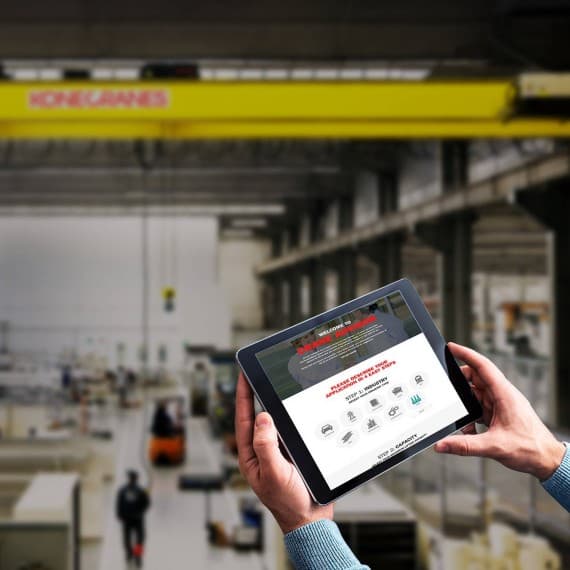 Konecranes has come up with a novel online tool to help prospective users find the correct overhead crane for their application. Crane Advisor has already been successfully released in North America and is now available in Australasia, with new features and content.
The icon-based design of Crane Advisor makes it very easy to use on any platform. The tool asks the customer to answer four key questions – the industry of use, the capacity, the span and the duty class. After submitting the answers, the user immediately gets a personalised overhead crane recommendation.
As a result, the prospective buyer can check out the recommended product offering online even before continuing discussions with a Konecranes sales representative.
"Crane Advisor is a service that makes the information retrieval a lot easier and more efficient for our customers," says Jari Myyryläinen, Vice President, Konecranes Industrial Applications. "Crane Advisor offers the customer valuable information which is customised according to the lifting needs."
Konecranes
1300 937 637
www.konecranes.com.au