Published 23-06-2020
| Article appears in June 2020 Issue
ONLINE SUCCESS TAKES LAPP TO NEW HEIGHTS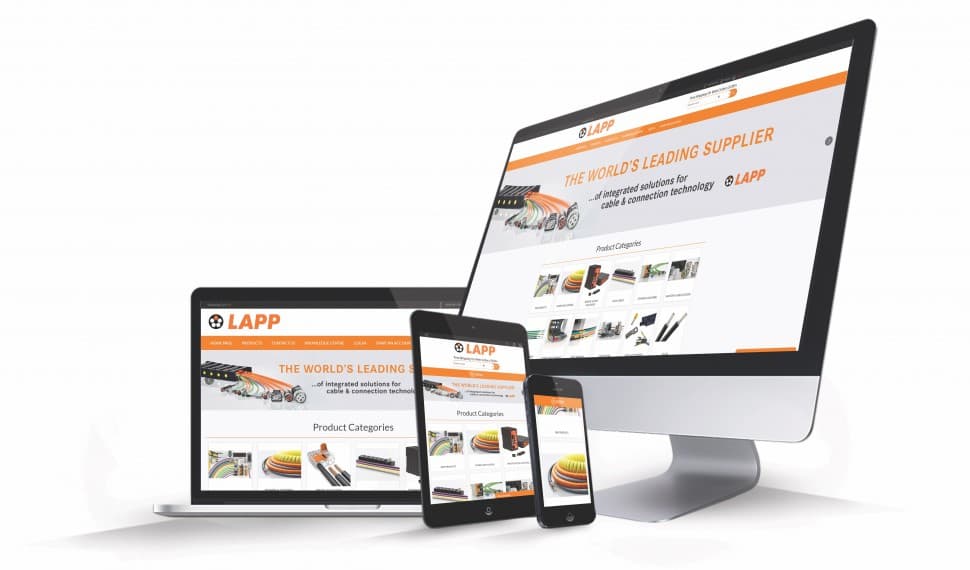 LAPP Australia's online store has soared to new heights during the COVID-19 pandemic as lockdown customers carry on with business.
Since its launch in February 2018, LAPP Australia has gone from strength to strength. LAPP's 20,000-strong product range and superior service have made a splash Down Under, with significant penetration in local sectors such as food & beverage, manufacturing, solar, sound & stage production, electrical contracting, machine building and automation.
The launch - something of a vote of confidence in the Australian market from one of Germany's largest suppliers of cables, interconnection and automation products – proved a success even within the first year of operation.
By early 2019, LAPP Australia's general manager Simon Pullinger reported volumes had exceeded expectations.
"Although LAPP products have been in the Australian market for more than 30 years through the distribution network, setting up an Australian subsidiary has bridged the huge geographical distance of bringing the latest innovations from Germany to Australian customers far faster than before," Pullinger said at the time.
Increased brand awareness meant that LAPP's products expanded beyond Australia's east coast and across the nation. The range is distributed from LAPP's purpose-built premises at Eastern Creek in Western Sydney.
When the COVID crisis hit in early 2020, things seemed dire for the entire manufacturing industry. Overseas supply chains collapsed amid lockdown restrictions, and companies turned to local suppliers to repair the links.
With its robust product range and established online presence, LAPP Australia has reaped the benefits of this introspective pivot.
Since 22 March, the inception of COVID-19 stage 2 restrictions, orders at the LAPP e-Shop have increased by 20 per cent, while e-Shop customer registrations have grown by 64 per cent.
LAPP's e-Shop launched alongside the Australian subsidiary. It started with zero web traffic, zero customer base and only 1,500 items available for online purchase.
In just two years, the e-Shop now contains over 20,000 products that can be easily purchased online and delivered Australia-wide through LAPP's freight partners TNT and Couriers Please.
The e-Shop is viewed and used by thousands of customers every month, with LAPP's renowned high-quality service making it easy to buy cables, cable glands and connectors around the clock.
The e-Shop's success – and continuing growth – comes down to its sheer quality and convenience. Apart from being able to access the 20,000-plus product line (including power and control cables, Ethernet cables, data cables, cable glands, industrial connectors, conduits and marking systems, as well as WAGO connectors and Tosibox), e-Shop customers enjoy some serious benefits.
Buyers can check stock availability in local and global warehouses in real-time and access the latest real-time pricing. They can track and manage their order history and stay up to date on their order status. There are no cable cutting fees for locally stocked cables, and there's an easy-to-use quotation tool and special pricing request form.
Best of all, LAPP Australia offers free shipping for online orders of $100 or more.
Of course, all customers can access LAPP's world-class service via live chat, email or contacting a specialist by phone.
While business has remained steady, LAPP Australia has noticed a customer migration to the e-Shop during the crisis; online orders have outpaced other methods of ordering by a whopping 120 per cent.
Furthermore, LAPP has made its expertise available to remote or socially restricted customers during the COVID pandemic with virtual meetings. Clients can e-meet with a LAPP account manager to discuss their requirements and project needs.
At LAPP Australia's launch, Pullinger declared the company would offer a "one-stop shop" that would save customers time and money while ensuring proven reliability in service.
"LAPP's commitments to the markets it enters are always in-depth, long-term and backed by an uncompromising customer focus and dedication to client service," he said at the time.
It seems that even in the midst of a crisis, that dedication has been unbreakable.
The manufacturing sector's resilience, versatility and ingenuity persisted, and manufacturing has emerged from the pandemic in a strong position.
As industry evolves and galvanises, LAPP Australia is right alongside it and ready to provide the top-quality integrated cable solutions and connection technology for which it's become world-renowned.