ONLINE SHOPPING DEMANDS TOP SPEED LOGISTICS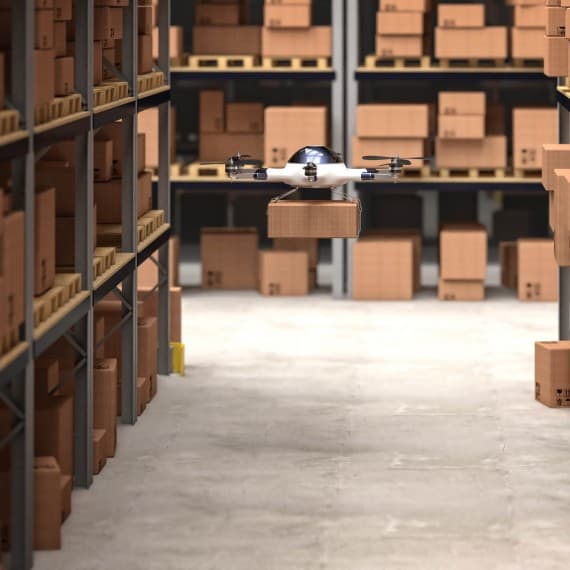 Australia's online shoppers are becoming more demanding in their expectations, according to a recent survey conducted by SOTI, the provider of mobile and IoT management solutions. 61 per cent of those surveyed rated speed of delivery as the most important factor when buying online.
SOTI Managing Director Australia & New Zealand Michael Dyson said: "Immediacy is an increasingly crucial aspect of the shopping experience. Consumers want their purchases straightaway and expect retailers and e-commerce businesses to provide better delivery options."
While fast delivery was the top priority for most shoppers, free returns (49%), click and collect (33%) and being able to specify a delivery time (30%) were also important.
"If retailers want their online delivery options to be in line with customer expectations, their supply chain and third-party logistics need to provide a faster and more convenient delivery process," Dyson said. "Some retail and e-commerce companies have started offering same day delivery options. This adds pressure on logistics providers to ensure they are able to keep up with this, and often this option comes with restrictions such as customers being required to live within a particular area."
The survey also found that the respondents were increasingly interested in new technologies, such as self-propelled vehicles and drones, being used to improve delivery times.
"Retail logistics providers need to understand and meet the demands of their customers or they will find themselves left behind," Dyson said. "This means investing in new delivery methods and the technologies which support these approaches.
"Importantly, as the scale and complexity of mobile technology within transport and logistics organisations increases, new solutions like the SOTI ONE Platform will help to eliminate mobility pain points, to manage automated delivery solutions across a range of environments. From securing customer data within drone delivery vehicles, to tracking of deliveries in real-time and sending automated updates to customers, the right mobility solution can help make advanced delivery a reality."
While the survey showed that speed of delivery was the most important factor, only 34 per cent of respondents indicated that they would be happy to pay a premium for new delivery services.
"The supply chain industry needs to find a way to either make the new technologies affordable when they enter the market or convince consumers that it is worth the slightly higher delivery price," Dyson said.
"Consumers have become accustomed to getting free delivery, as so many retailers have offered it for years, so it has become devalued in a way. The supply chain must add value back into delivery services and new technologies present an exciting future for e-commerce logistics."
SOTI
03 9913 3211
www.soti.net