ONLINE MENTAL HEALTH TRAINING PROGRAMME IS A POSITIVE STEP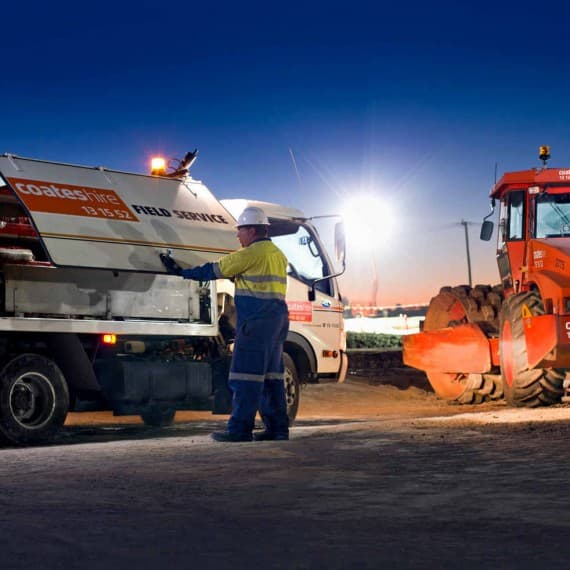 A ground-breaking online mental wellbeing awareness course for workplace managers has made a positive impact on the workforce at Coates Hire.
According to the Black Dog Institute, the financial impact of mental health issues in Australia is over $12 billion.
To help NSW employers better detect and manage mental health issues, Insurance and Care NSW (icare) provides research grants via the icare Foundation.
According to Barney Smith, icare Foundation General Manager, "As the biggest insurer in NSW we are dedicated to improving the costly impact of mental health on NSW employers. We do this by not only providing quality treatment and care for workers but through our targeted investments via the icare Foundation. These quality partnerships are driving societal benefits through health and wellbeing innovations that address the biggest challenges facing our schemes."
One of the 35 organisations the icare Foundation invests in is the UNSW and Black Dog Institute partnership, which delivers leading edge research into preventing and treating mental health issues.
HeadCoach is a world-first online training programme developed to significantly boost managers' confidence to effectively support the mental health needs of their staff.
The programme has been jointly developed by the Black Dog Institute, University of NSW and University of Sydney in partnership with beyondblue and the Movember Foundation.
Kate Robinson, Health & Wellbeing Manager Coates Hire, Australia's largest equipment hire company, completed the HeadCoach programme in 2019 and it has made her a more confident manager and more able to effectively respond to the needs of staff who may be experiencing mental health issues.
"The HeadCoach course taught me about the wide array of common mental illnesses and gave me the tools to be able to recognise them in the workplace, and help employees I may be concerned about," says Robinson.
"It has also made me aware of other factors in the workplace that can trigger mental health conditions, such as conflicting and excessive demands.
"Ultimately, I can now more readily spot employees who are displaying early signs of poor mental health. This has provided the capability to approach someone in need and encourage them to seek support," says Robinson.
The implementation of HeadCoach at Coates Hire has brought about positive changes.
In the past, communication with staff members who were absent due to poor mental health was often minimal and considered the domain of HR. Now business leaders are coached around the importance of maintaining regular communication and encouraged to implement an agreed communication plan with a worker to ensure that they were supported throughout the mental health journey.
Following the HeadCoach course, Coates Hire is better placed to manage workplace mental health issues and this has been especially helpful in tackling the stigma associated with mental health with their predominantly male workforce.
Now mental wellbeing is a regular part of employee communication through educational posters, at tool box meetings and on their workplace platform.
The company recently promoted RUOK Day, which was supported by the CEO, with many of Coates Hire offices and branches hosting morning teas. These events provided valuable resources on how to have a conversation about mental health issues and how to seek support.
"Coates Hire as an organisation prides itself on a sense of one team comradery and supportive culture. Everyone looks after each other both physically and in wellness – now the business can be supported with the right tools to provide better support and advice, especially our people leaders," says Kate Robinson.
"Prevention is preferable to cure. Opening up the topic of mental health at these types of events enables our staff to take preventative action by identifying their own mental health issues and seeking support when they're going through a tough time."
To further support the Employee Assistance Programme offering, Coates Hire implemented a mental wellbeing policy that provides financial support for mental health treatments up to $5000 so that employees can access the support they need.
Looking ahead, Coates Hire is dedicated to supporting its managers seeking guidance about how they can support their staff who may be experiencing poor mental health, to create a great workplace for its employees.
icare
www.icare.nsw.gov.au