ONLINE GUIDE PROVIDES TIPS FOR SOLDERING TIPS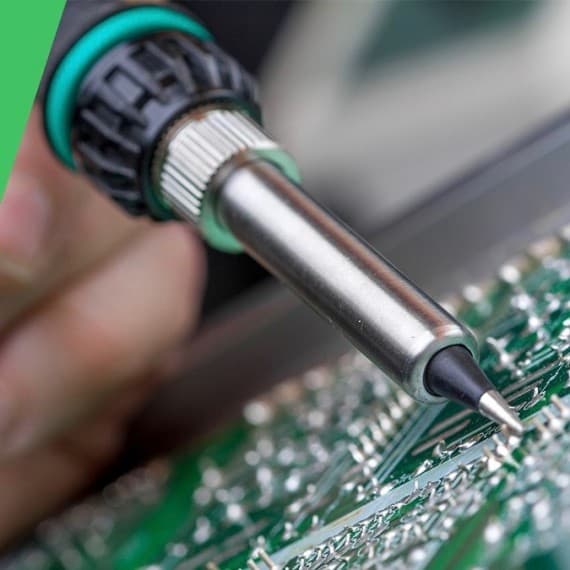 element14 has launched its new online soldering tip selector. This easy-to-use guide helps customers choose the right tip for over 100 different soldering systems and stations, from 1500 tips in stock and available for next-day delivery.
Soldering efficiency depends on the soldering station, the irons and tips, and the techniques used. Ensuring that you have the right tip for your soldering project is as important as ensuring your chosen device has the correct wattage and temperature controls to handle the type of task you plan to undertake and the level of use you anticipate.
With the soldering tip selector, customers simply need to choose their device name to quickly identify tips which are compatible with it, meaning that they no longer have to work through the many manufacturers and options to find the tip they require. The selector aims to reduce the time required to find and buy the correct soldering tip and avoid the possibility of ordering the wrong part.
"It can be a challenging task to figure out which tip goes with which system," element14 Global Head of Test and Tools James McGregor says. "element14's new soldering tip selector helps you choose the right and best tip for any iron to complete your perfect soldering system. We have made it very simple for our customers to find the tips they require from the very wide range we offer, reducing the time they need to spend searching for replacement parts and minimising the possibility of incorrect ordering."
element14 stocks a broad range of soldering solutions from leading manufactures such as Weller, Metcal and Pace.
element14
1300 361 005
au.element14.com